Why Shopify Plus is the Ultimate Solution for Ecommerce Growth: Main Benefits Explored
Why Shopify Plus is the Ultimate Solution for Ecommerce Growth: Main Benefits Explored
Shopify Plus has so many benefits and great features it would be somehow naive to not try to make good use of them. Starting from enhanced scalability through ultimate user experience personalization to omnichannel selling, Shopify Plus is a solution worth knowing when you run a big e-commerce business. Apart from that, there's also a headless commerce approach that lets you benefit from these features also with standard Shopify. Learn more!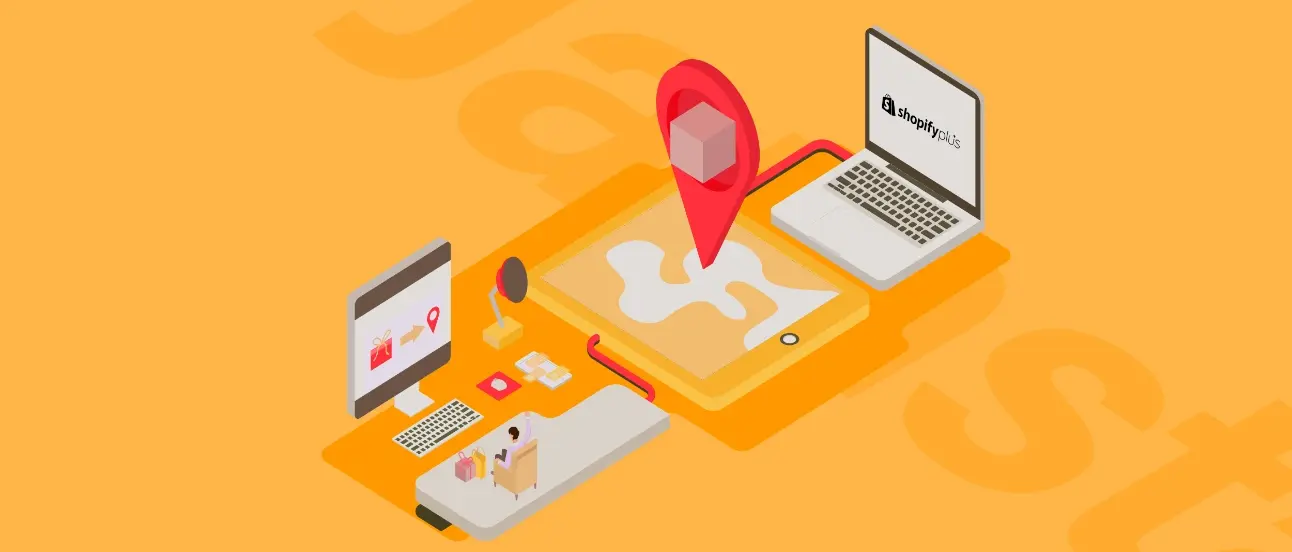 Merchants who sell their products online often choose Shopify as one of the most popular e-commerce platforms, used by 4.12 million online stores. It's easy to use, adjusted to marketing and sales requirements, scalable, and reliable. But does it fulfill the needs of store owners who sell globally and make high profits? Well, Shopify has them covered, offering Shopify Plus – a more advanced version of the platform, giving e-commerce brands vast possibilities.
Another issue is a headless approach that can be similarly beneficial for users that don't want to switch to Shopify Plus.
In this article, we will talk about:
How Shopify Plus works and who should switch to this model

What does it offer in terms of scalability and support

Customization options with Shopify Plus

Store management capabilities

And much more, including headless commerce possibilities
Let's start the journey!
How Does Shopify Plus Work?
Shopify Plus offers many functions unavailable within the basic solution. You get, among others:
Multiple stores management

Exclusive support programs

Unlimited staff accounts

A wholesale platform

Checkout customization

More API integrations

Dedicated apps

Advanced analytics
Shopify Plus also offers support for nine expansion stores to facilitate internationalization, accommodate separate physical locations, and fulfill other related needs.
As you can see, there are many extra features in Shopify Plus that are crucial, especially for e-commerce companies that strive to significantly stand out from the competition by providing unique and personalized experiences for their customers.
No wonder that a difference between the standard Shopify and Shopify Plus is the price – the gap is very significant. Take a look: while three basic Shopify plans cost from 32 to 399 dollars monthly, the cost of Shopify Plus starts from as much as 2000 dollars and can be even higher depending on the merchant's sales volume.
When your monthly income from sales exceeds 800,000 dollars, the standard subscription model is replaced by a revenue model, where Shopify takes 0.25% of your sales worth (but not more than 40,000 dollars). Unless you use Shopify Payments, you will also have extra fees for using credit cards.
Why Shopify Plus Is a Good Solution for Your Business Model?
Wondering if Shopify Plus is a good match for your company? Let's first say that Shopify Plus has been created mainly for big enterprise-scale merchants, especially those who want to run multiple stores and need ultimately advanced features that may be unnecessary for smaller businesses.
However, as always in business, it depends on individual specificity. Some solutions, even narrowly targeted, will work fine under particular circumstances. Having said that, you should think about switching to Shopify Plus when:
You are making thousands of hundreds of dollars in annual revenue

You need extensive support on your merchant journey

You have a vast customer base – worldwide and in multiple channels

You want to run multiple stores from one place

You want to fully automate your store(s)

You are hiring a significant dedicated team to manage the store(s)

You want to have more control over all aspects of your store's functioning

You want to sell products to wholesale customers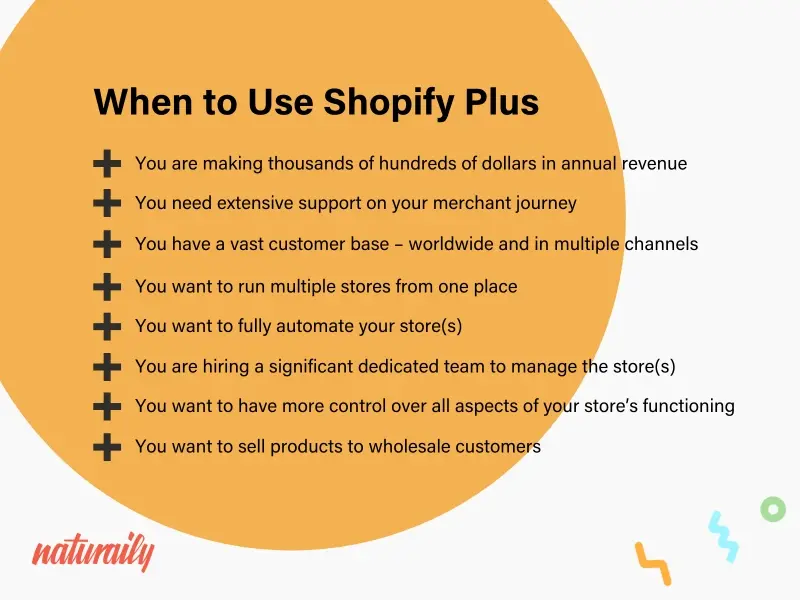 However, the decision about moving to Shopify Plus should be well-thought. While the subscription does offer several advantages, it's important to consider whether you have the necessary time and resources to fully utilize these features. Otherwise, it may not be the best use of your funds.
Let's now go through the most important features of Shopify Plus that you can benefit from so finding out if there's something in it for you will be easier.
Shopify Plus Benefits – Does Shopify Plus Outweigh Shopify?
Both Shopify and Shopify Plus have been created for different groups of merchants. As we have said before, the Plus solution will be the best choice for enterprises, while standard Shopify will fulfill the needs of small and medium merchants. When making a choice, you have to consider your individual expectations and decide if switching to Shopify Plus will really make an impact on your business. That's why we want to present you with all the important features of this solution.
If you are interested in finding out more, check out our comparison article on Shopify vs Shopify Plus.
Here are the benefits of Shopify Plus in terms of scalability, security, and support.
Access To Dedicated Support and Expertise
Shopify is known for its excellent customer service. With standard Shopify, you have free access to many contact channels, like phone, email, or live chat, but it's Shopify Plus that takes the support options to the next level.
First, you have a dedicated account manager who will assist you with any problems or inquiries concerning your store and is available for you all the time. They will help you for example configure personalized options or integrate the shop with external services.
Then, there is the Merchant Success Program, helping you with setting up your business and launching the Shopify store – we will talk about it in detail a few paragraphs later.
Third, you can be granted with Shopify Partners Program with field experts – like designers, photographers, developers, and marketers – who can help you grow your business during your journey with Shopify.
Last but not least, there's also Shopify Plus Academy that gives you access to content concerning various e-commerce strategies and tactics in the form of self-guided courses.
As you can see, Shopify offers vast possibilities for its Plus merchants – not only knowledge but also real people who can become an extension of your in-house team.
Enhanced Scalability and Performance
E-commerce platform for enterprises has to be equipped with infrastructure ready to serve exponentially growing customer base and traffic, as well as sales spikes. It should be also prepared for complex operations, increased inventory, and support. It is vital for the further existence and functioning of the whole business. Shopify Plus has been designed to tackle these challenges.
The solution is resilient cloud-based infrastructure. According to Shopify, it powers over 600,000 merchants and handles 80,000 requests per second at its peak. This infrastructure is based on a cluster of Shopify's own servers that run Docker with the Rails app, and it incorporates certain AWS features to enhance its functionality.
The infrastructure was designed to be highly resilient, employing measures to manage latency and prevent any single point of failure. To ensure optimal performance, Shopify's team conducts passive load testing and optimizations by examining critical components of the platform.
As a result, Shopify Plus boasts an impressive uptime of 99.99%. The servers are capable of processing thousands of transactions per minute, not affecting the overall performance of your store.
99.99%
Shopify's uptime rate
It means your Shopify website can be down for around 45 minutes a year
---
Customized Solutions and Design Flexibility
As of July 2023, Shopify has 143 in-built themes, of which 12 are free of charge. They are available both for standard and Plus users. But for Shopify Plus merchants there's more – some design companies offer premium themes that can be bought from them and usually cost between 200 and 500 dollars.
Not only can you customize themes using the standard editor in Shopify Plus but also take advantage of Shopify's theme language – Liquid – which will let you customize the code to your liking. The launch manager that helps you within the Merchant Success Program, can even customize it for you.
Moreover, you can add up to 100 themes to your account (it makes sense especially when you run multiple stores), have seasonal versions of the templates, or test changes to a chosen theme on their copy. This is definitely a step ahead of the standard Shopify plan however still doesn't ensure full brand personalization.
What if you need total creative freedom and a template no one else has? Well, you can choose headless Shopify. In this approach, the front end is decoupled from the back end, so you may create completely custom looks and feels of your store using JavaScript frameworks – such as Next.js or Vue.js. This solution can be used with both Shopify and Shopify Plus, in the latter case giving you ultimately vast possibilities.
Reliable Toolset and Robust Security
Running an online store is associated with the extended need for data security, which concerns, among others, customer and credit card data.
In Shopify Plus, you have access to SCIM and SAML protocols from the level of the Shopify organization admin. SAML is used for the authentication and authorization of users, who can log into many apps with single credentials, while SCIM automates user provisioning and deprovisioning in numerous systems and domains, allowing you to manage user access rights.
Both Shopify and Shopify Plus maintain PCI level 1 compliance for credit card processing, demonstrating their commitment to the highest server compliance standards. This places Shopify at the forefront of payment processing with the most stringent standards globally.
E-commerce Platform – What Are the Benefits of Shopify Plus for an Online Store?
Using Shopify Plus also means customization that allows your store to be fully compliant with your business needs and the expectations of your customers. Big merchants need to sell omnichannel, catering to the needs of their diversified customer base, or personalize the checkout experience to gain full control over the process and prevent cart abandonment. They also need more advanced support that will address all their potential problems with setting up and running the store(s). Let's take a look at what Shopify Plus has to offer in this area.
Omnichannel Selling and Integration Across Different Platforms
The modern e-commerce landscape is based on the omnichannel model. Merchants want to sell products and reach their customers in many different channels, including social media platforms, marketplaces, and offline stores.
Shopify Plus gives vast possibilities in this area, enabling sales via more than 100 social media sites (like Facebook, Instagram, Pinterest, and TikTok) and more than 80 online marketplaces (like Amazon and eBay), as well as mobile interfaces and blogs. You can also prepare flash sales for your customers. All of this allows store owners to extend their customer base by thousands of new people.
Shopify Plus isn't just about B2C. It also supports B2B commerce with a password-protected wholesale store. This feature allows businesses to provide custom prices to high-volume customers and accept bulk orders.
Shopify Plus also supports Point of Sale (POS) features for offline stores, providing a seamless shopping experience. This includes inventory management across all locations, mobile checkout capabilities, and customer behavior tracking.
With the shift towards mobile commerce, Shopify Plus has adapted to offer a fully responsive mobile shopping experience. The platform's mobile-first approach includes features such as Apple Pay, Google Pay, and Shopify Pay to facilitate easy and secure mobile transactions.
What's more: in the headless approach we talked about earlier, you can create your own front ends using, for example, Next.js, and display your store on different devices, such as in-store kiosks, e-stands, or mobile devices. This blends online and offline shopping, providing customers with a more extensive product selection.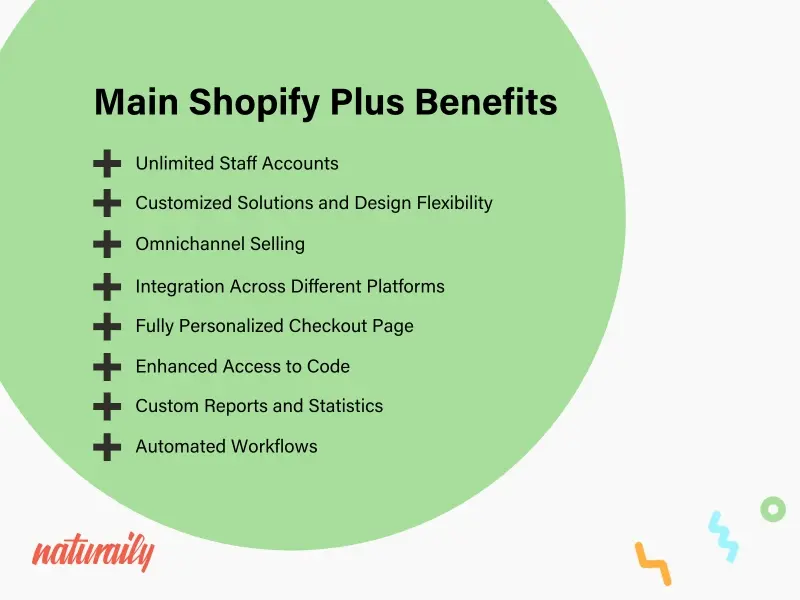 International Expansion – Multi-Currency Feature
If you sell products worldwide, multi-currency support is an extremely important feature. How does it work? When a customer enters your site from any location in the world (identified via their IP address), the system automatically detects their local currency and presents it as default for shopping.
Of course, the suggested currency can be manually changed by the customer, so they remain in full control.
This solution not only helps reduce confusion of the customer, making them feel safe during the sales process but also eliminates the need to pay foreign transaction fees.
The Power of Personalized Checkout Page
The checkout page is one of the most important parts of every online store. It is vital because customers tend to abandon their carts here if anything doesn't work properly. With Shopify Plus, you can completely customize the checkout experience. How?
You can, for example:
Add your company's branding, like logo, fonts, colors, or favicon – the options are limitless; thanks to that, you'll fully customize the look and feel

Add new functions using checkout apps – like choosing the exact delivery date, upselling a new product, offering a gift, and many others

Display a post-purchase page with a dedicated thank you message, an offer for the future, or a loyalty program

Add custom discounts, shipping rules, and payment methods

Track buyer's behavior to better understand them

Add custom checkout fields to collect more information from your customers; this could be used to capture special instructions for orders, gift messages, or other bespoke customer needs
Let's not forget that you also have vast personalization options in the headless approach, both for Shopify and Shopify Plus. For example, you can integrate with various third-party payment gateways, offering customers a variety of payment options, including digital wallets and financing solutions.
Enhanced Access to Code – Shopify Script Editor
One of the benefits of Shopify Plus is access to its code and the possibility of customizing it. There are some tools enabling it and one of them is Script Editor. This tool uses so-called Shopify Scripts – small pieces of code that allow you to personalize the cart and checkout experience, as well as shopping and payment options. This feature is available only in Shopify Plus.
Thanks to this option, your customer journey can be more personalized and potential bottlenecks eliminated.  For instance, you can offer free shipping to customers who spend a certain amount or apply automatic discounts to specific products in the cart.
Exploring The Merchant Success Program
To help the merchants make the most of the platform, Shopify offers a unique Merchant Success Program available 24/7. It features different specialists that help at every stage of the shop's setup and operation.
The Merchant Success Program offers the help of various specialists, including a Shopify Plus consultant, a solutions engineer, and the launch team.
The consultant examines your business needs and lets you decide if a Shopify Plus subscription is a good match for you and how it can help you grow your business.
The launch team is responsible for launching the store and choosing strategies and good practices.
The solutions engineer helps with the seamless integration of all the tools with the Shopify platform. However, this doesn't mean that it encompasses the creation of distinct solutions such as themes or bespoke designs, designing a custom user experience, or configuring the hosting.
For these tasks, you'll require the expertise of a web development and e-commerce agency, such as Naturaily, for instance.
The whole program features domain experts who will thoroughly help you to get your business running with Shopify Plus. It's a great benefit also for web development companies like ours because we're also granted access to specific knowledge when we provide e-commerce services to our clients.
User-friendly Analytics Dashboard – Custom Reports and Statistics
All Shopify users have access to some form of reporting, but in the case of Advanced Shopify (the most expensive of three standard plans) and Shopify Plus, the possibilities are extremely vast. You have access to:
Financial reports

Product analytics   

Acquisition reports

Inventory reports

Behavior reports

Marketing reports  

Order reports        

Sales reports

Retail sales reports

Profit reports         

Customer reports   

Custom reports (you modify the default report using Shopify's filtering and editing features)
All the reports are visible in a user-friendly and transparent analytics dashboard, where you can see all the data you need to grow your business.
But the possibilities for Shopify Plus users don't stop here. If you are in need of more sophisticated data, the platform cooperates with external analytic companies who can help you. This can include integrating with:
Google Analytics
Google Analytics is a widely used tool that can help you understand your customers' behavior, tracking data like visitor demographics, behavior, and conversion information. It integrates smoothly with Shopify Plus and can be used in conjunction with Google Tag Manager.
Segment
Segment allows you to collect, clean, and control your customer data. It can track e-commerce events, like product views and cart interactions, and can be integrated directly into Shopify Plus.
Klaviyo
Klaviyo is a powerful email marketing tool that also offers robust analytics features. It integrates directly with Shopify Plus and allows you to track performance metrics on your email campaigns and correlate them with your store data.
Mixpanel
Mixpanel integration provides advanced user analytics and enables you to track interactions with your Shopify store at a granular level. You can monitor events like page views, product clicks, and conversions.
Looker
Looker, a data platform, integrates with Shopify Plus to provide customizable dashboards and reports, delivering in-depth analysis of sales, customers, and products.
Heap
Heap is a product analytics platform that captures web and mobile interactions. It can be integrated with Shopify Plus to track events and user behaviors.
KISSmetrics
KISSmetrics provides detailed insights into individual customer behavior, allowing you to track visitors over multiple devices and sessions. It requires custom integration with Shopify Plus.
Once again, the headless commerce approach comes with a rescue hand for all the merchants that for some reason don't decide to enter the Shopify Plus plan. Thanks to that, you can use API to integrate almost any analytical tool into your Shopify store.

Shopify Plus Features for E-commerce Project Management
In this chapter, we will touch on the subjects that facilitate the management of the store. It is important because, in the case of enterprise-scale stores, you have to manage multiple users, permissions, and workflows. Also, the migration process may be a challenge. 
Shopify Plus has tools to help you automate those processes. But how exactly?
Tailored Customer Experience – Automated Workflows with Shopify Flow
One of the most interesting features of Shopify Plus is Shopify Flow. This solution is especially useful for large shops with sizable teams and sophisticated workflows. It allows you to automate workflows in your store(s) with no code, so anyone – for example, your project manager – can do it.
This way you can automate repetitive tasks in your shop and focus on growing the business instead of having to remember everything.
Some examples of automation are:
Hiding products that run out of stock

Reordering supplies when their level is low

Flagging high-risk orders to prevent fraud

Rewarding high-spending customers

Reviewing orders

And many more
Your store will run like a Swiss watch, and you can always set new automation as the business grows or changes.
Unlimited Staff Accounts and Easy Permissions Review
Big e-commerce companies usually maintain a team that handles their store(s). In standard Shopify, however, the number of staff accounts is limited – from just 2 to 15. In Shopify Plus, you get unlimited staff accounts, so you don't have to worry about your team expanding.
You also get more detailed permission settings, which is crucial with a large number of staff with different roles. These permissions may concern actions the users are allowed to view products and their costs, create and edit products, price, and costs, delete products and collections, manage inventory, and so on.
Seamless Setup and Migration
You may be afraid that migrating your store to Shopify will take a long time and effort, but with Shopify Plus it's quite seamless, and the team of the platform will help you with the process. You can also use an external store data importer app, such as Matrixify, to import content in a structured way.
However, if you have complex fulfillment systems, long-standing processes, and historic customer data, it is advisable to hire a specialist Shopify development company. Like Naturaily, for example!
If you are establishing a new e-commerce store on standard Shopify, without prior experience, the basic setup process is very simple. But with the help of specialists you can introduce many additional tools or headless approach that will take your business to the next level.
Shopify Plus Advantages – Why Is It Worth Upgrading?
As we said at the beginning of the article, Shopify has many useful options to turn online stores into profit-generating machines for enterprise-level businesses. It's one of the most advanced solutions in the market and new functions will allow you to reach new levels of sales and help you to manage the store efficiently.
However, it's worth upgrading if you operate on a big scale and can dedicate effort to really making the most of those tools.
On the other hand, you can switch to headless Shopify even with one of the standard plans and still have the benefits of creative freedom, scalability, and performance.
At Naturaily, we have been providing Shopify development services for years (also headless Shopify) and know all the ins and outs. As an ecommerce development company, we can guide you through the migration, launch, and growth phases.
If you are thinking about upgrading your Shopify experience, we're here to help you in every way to let you reach your e-commerce success. Contact us today and let's talk about your project!
Let's talk about e-commerce!
Contact us and we'll warmly introduce you to the vast world of headless e-commerce!
GET AN ESTIMATE