Fixing url:blacklist in a Rush or Forgetting About the Problem Forever – What's Your Choice?
Fixing url:blacklist in a Rush or Forgetting About the Problem Forever – What's Your Choice?
Sure, the issue of url:blacklist isn't really positive. SEO catastrophe, traffic losses, weak conversion, and stressful moments… You can fix it, and we'll let you know how – but you can also change the whole website's architecture and be better prepared for the future.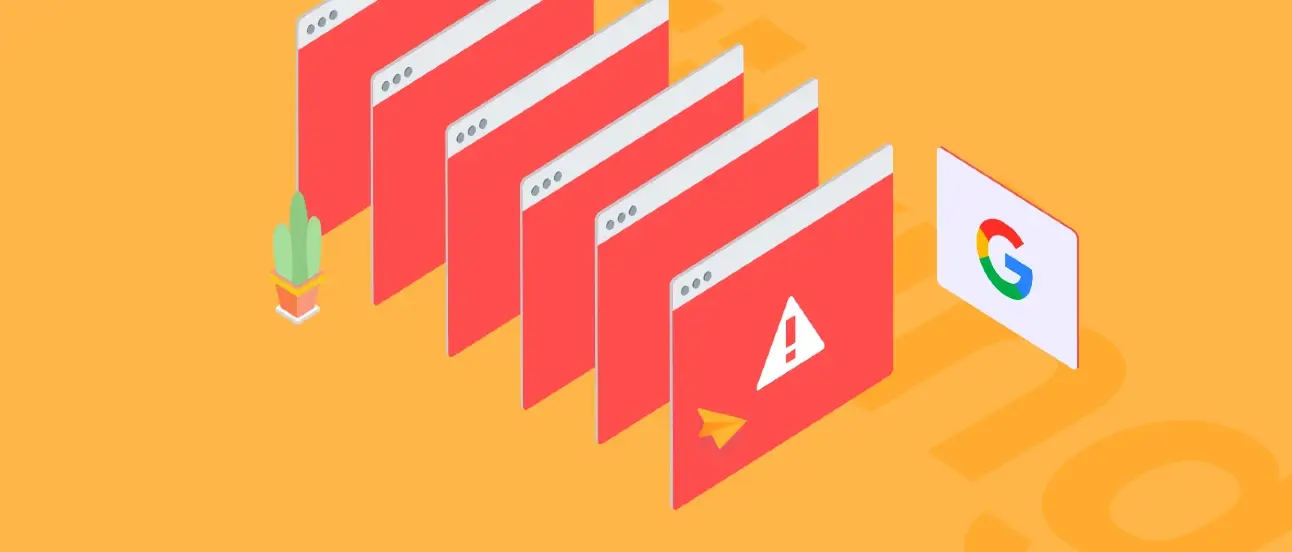 On the Internet, credibility is paramount. If visitors can't trust your site, they won't use it for fear of accidentally downloading malware or putting their information at risk. When your website is blacklisted, visitors will have good reason to believe that they should stay away.
The positive thing is that there are a number of steps you can take to get back on the right side of the web.
Our answer to the title question might be different from any other one that you found elsewhere, but trust us, it's also the most effective one.
It doesn't only help you to get rid of the problem, but also makes sure that you never have to deal with it again in many cases. There's no need to risk your business when there are solid solutions that require your frantic searching!
Before we get to the point, let's summarize the questions that we will answer in this article:
What is Google / URL blacklist?

How to check if your site is blacklisted

What are the reasons for your site getting blacklisted?

What are the risks when your URL is blacklisted?

What to do when your site gets blacklisted

How to best protect yourself from URL blacklist
What is a Google URL blacklist?
The "Google blacklist" is a group of sites that are considered undesirable by the search engine. If Google detects dangerous, spam-like, or illegal content on a website, it will be placed on the blacklist. Websites or IP addresses that are blacklisted are removed from SERPs (Search Engine Results Pages) and can therefore no longer be found using Google search.
Google uses specific penalty algorithms and continues to update the algorithms from time to time. If the web crawlers tag and rank any unsafe items, they will add the websites to the URL blacklist.
There are also multiple websites that get blacklisted because they violate Google's terms and conditions or webmaster guidelines. These can be sites that stand out due to their low quality, content theft, or other Black Hat SEO methods and aggressive net linking.
Sites that contain material that violates the law on the protection of minors, copyright law, or other statutory provisions are also blacklisted. Depending on the laws of the applicable countries, different violations may result in URL blacklisting.
However, "honest" websites can also be blacklisted. For example, if they have been the victim of a hacker attack and have been infected with malware or virus. In order to protect users, infected sites are blacklisted and removed from Google's databases.
Fixing url:blacklist: the 'Typical Way' and the More Future-Proof Way
Okay, we're now going to tell you how to fix url:blacklist in a "traditional way". This means you'll get to know:
Google's typical reasons for blacklisting websites

Ways to detect the exact reason your site got blacklisted

How to act when your website is blacklisted (or how to remove the website from URL blacklist)
If you're fortunate enough, your site will be removed from the url:blacklist (let's say it again: if you're fortunate enough, and, additionally, not afraid of losing website traffic coming from Google).
Everything would be about forgetting about the problem and getting back to business as usual. Right?
Is it really the best remedy, when blacklisting your site may be linked to security problems? There's no guarantee the problem won't occur again.
As a web development company with over 10 years of experience, we know there's a better solution: switching to the Jamstack approach. It increases your website's level of security and can even exclude the possibility of getting blacklisted due to a few particular reasons.
Overally, Jamstack websites are safer, faster, better-performing, and more agile than websites created in a traditional, monolithic way. We call this solution the More Future-Proof Way. Read on to know it better!
But let's start with the Typical Way.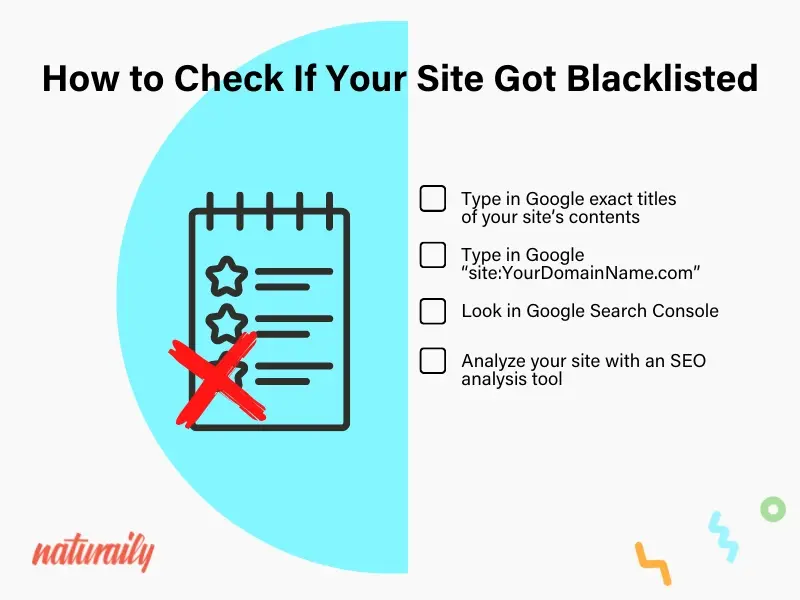 How to check if your site is blacklisted (the Typical Way)
To detect if your site has been penalized by Google, there are several possibilities.
Type in Google exact titles of your site's contents and check if they appear first on Google's search page
The manual solution is to type your main keywords (or the exact titles of the main pages of your site) to see if you are still first, or if you are relegated to subsequent pages (3rd, 4th, 5th pages, which make you more or less invisible).
If, by typing the exact title of a blog post or a page from your site, you are not in the first page of the SERPs, there is a problem!
Type in Google "site:YourDomainName.com" and check if it still comes up
By typing, for example, "site:natutaily.com" you can check if Google has taken your site into account.
You will see the number of indexed results.
If there is nothing, it means that Google does not reference your site anymore and that you have been blacklisted by Google.
Look in Google Search Console
Google Search Console is a free tool that allows you to see how Google analyzes your site and the possible problems it detects.
If you have errors, it often comes from an important problem on your site: illegal content, duplicate content, problems analyzing your site…
At the same time, you can check if there was a manual action against your site in the Google Search Console messages. There are always warning messages before a sanction.
Analyze your site with an SEO analysis tool
To gain an external idea of how Google sees your site, in the last months and years, you must use positioning tracking software.
The most popular on the market right now are the likes of Ahrefs, Semrush or Moz.
They allow you to analyze your site and, in most free versions, the main keywords that attract traffic. This way, you can see if you are growing or decreasing your visibility on Google.
These tools also allow you to see the keywords on which you have gained or lost positions, but also to make an analysis of your competitors.
Reasons for your site to get blacklisted
Being blacklisted by Google can be catastrophic for your business. It means losing the majority of your traffic. Sometimes, you might not even know that you have been blacklisted by Google.
Okay, let's check why it happens to better avoid it in the future.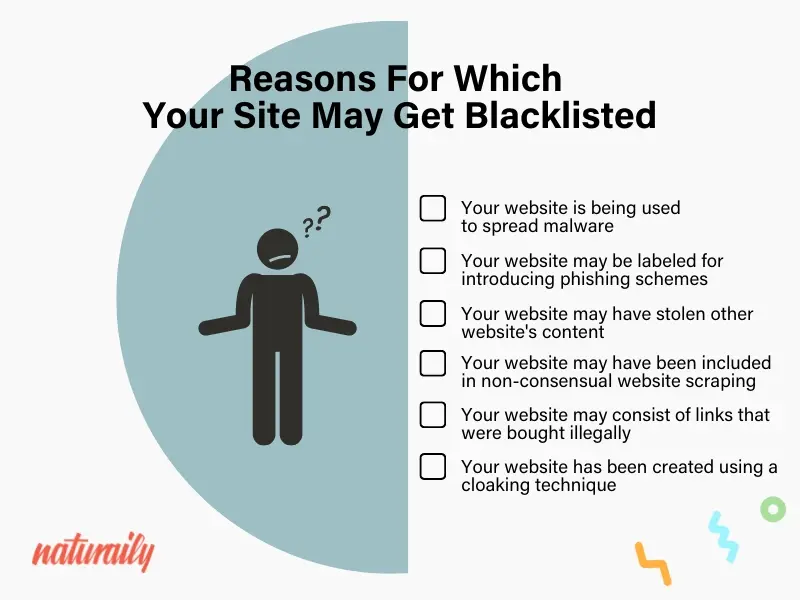 Blacklisted by Google for malware
Google malware blacklisting is done when Google suspects that your website URL is being used to spread malware. Your hacked pages may automatically download malware when visited.
This reflects the fact that your website could be the target of a pervasive malware campaign. Therefore, to keep users safe, their browsers may display certain warnings. Typically, it's a red screen with a warning using the keyword "malware".
However, it should be noted here that not all browsers necessarily use the Google Web Risk API. Therefore, some browsers may display different warnings, such as "this site may be hacked", "this site may damage your computer", "a deceptive site coming up", etc. Here, the main purpose is to prevent the user from going further to the site.
If your website displays such a warning, it is better to start working on Google blacklist removal. And removing Google malware warnings requires deleting infected files. So you may need a new installation!
Blacklisted by Google for phishing schemes
Websites can also be labeled as deceptive or fake. This is an ideal candidate for a blacklist of phishing websites. Sometimes, your web pages can be modified to collect user information and send it to other servers. The hackers themselves usually control these servers.
These modified pages may ask for sensitive information. Innocent users who are not aware of the attack then submit their information. Thus, this attack can decrease users' trust in your website security policy.
Blacklisted for using Black Hat SEO techniques
Website owners often use "Blackhat" SEO shortcuts to increase user traffic. These techniques aren't ethical, as they give websites an undue advantage. Thus, Google keeps an eye on these methods. Therefore, any website using them is typically blacklisted. These include:
Site blacklisted for stealing content
Sometimes, site owners clone web pages from other websites. This saves them time and resources, but it is fraud. When Google notices such content, it blacklists the site. Removing the website from the URL blacklist in such cases is a time-consuming task. Mainly because of the severe offense of theft.
URL is blacklisted for scraping websites
Website scraping is a technique of extracting content from websites, via a script or a program, in order to transform it for use in another context, for example referencing. It's not illegal, but you need the consent of the linked party. Google removes the content all the time, as it helps to index websites. If Google notices the scraping of search results, it bans the IP. It is complicated to remove the site from URL blacklist because of a policy violation in such a scenario.
URL blacklist for buying links
Sometimes, a hacked website is used to redirect to certain websites. They are not original links and were brought by a third party. Thus, it can add user traffic in the short term. However, this is unethical and illegal. False redirects can also lead to the site being blacklisted. Fixing a blacklisted URL in such cases means cleaning up all these links. This means a loss of money and reputation. You want to consider avoiding using such SEO techniques.
URL blacklisting for cloaking
Camouflage or cloaking is the differentiation technique based on the user agent. This means that the site seen by the user is different from the one seen by Googlebot. While a few variables might change over time, such as ads and timestamps, the content should remain the same. However, there could be exceptions to that like:
The website differs based on geolocation. So, for example, an IP address from India displays a Hindi version of the website. Adding accessibility features makes the website user-friendly. As long as you don't explicitly differentiate Googlebot, it's okay!

Displaying different content for mobile versions is ok. It's a part of making the website user-friendly, so Google is okay with that, too.
The basic rule is not to make a difference with Google and you are good to go. Google considers camouflage to be bad, because when it indexes pages, it may appear as something harmless, such as a cartoon. But later, when the user visits, it may serve pharmaceutical spam. Thus, the results could be catastrophic. Removing it from URL blacklist is then a tedious task, as Google makes it even more difficult after such practices.
What to do when the site gets blacklisted?
The approach taken may depend on the type of site you run. If you use WordPress, you might be interested in learning more about 429 errors. Nonetheless, there are some general actions you can do when your site is having problems with URL blacklist.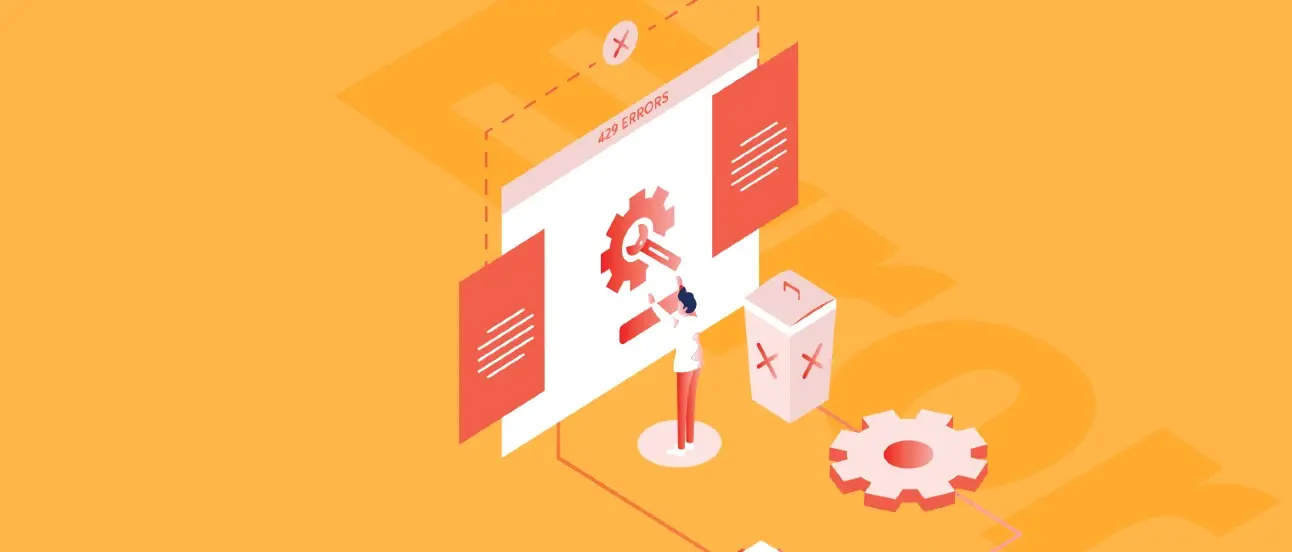 Wish to learn more about Fixing 429 errors?
If yes, that's great. We did our best so you can grasp the topic easily!
Check and remove the infection
Site owners need to know this: firstly, damage control must be done. Destroy the cause of the infection. When it comes to website security, a lot can go wrong. So, the first step in this direction is to look at Google Search Console. This way, it will show you why your website is blacklisted. It could be SQL injection, spam link injection, etc. Look at the cause and work on it. Removing Google malware warnings can be difficult for webmasters, so it's best to consult with an expert.
Fixing blacklisted URL: Step by step
Make sure you have cleaned the infection. Work on the security issues that caused your site is blacklisted. Then, you can follow these necessary steps to remove Google malware warnings.
Infection cleanup:
Go through the unknown changes on your website and remove them manually.

If you have a good copy of the backup in store, delete the infected site and start creating your site from scratch.

Disable plugins with outdated modules.

Check for newly added administrators. Then manually delete them and reset all passwords and usernames.

Manually clean up the infected database tables.

Enable two-way authentication for users. Also, check for any unverified users and continue to delete them.

Be extremely careful in deleting all gaps. This is critical.

Finally, check to see if your site is up and running.
When your checklist is complete, submit it to a malware review in Google Search Console. However, Google may take some time to review your website. This can range from a few hours to a day or two. Therefore, removing your website URL from Google's blacklist is a time-consuming task. The steps to submit your site for review are as follows:
Go to the Security Issues tab. This is to review the problems encountered by Google.

Then select 'I have resolved these issues'.

Now click on Request a Review.

Type in the steps you have taken to remove the site from Google's blacklist. Be sure to provide detailed information.

Finally, click on the 'Manual Actions' section.

In case of multiple problems. Continue following steps 1 to 4 until everything is resolved.
Remove the site's IP address from spam lists
It is quite possible that your infected site has been used for a massive spam campaign. A few groups on the Internet look for domains that spam users. As a result, your website may have unintentionally landed on such lists. However, there is nothing to fear, as there are services that can help you to browse these lists, such as Blacklist Lookup by Geekflare, Sucuri, or Hetrix Tools.
You can then proceed to the lists that blacklist your website. Different lists have different procedures for removing the IP address of your site from the list. Internet tutorials can be a great help here!
How to best protect yourself from a URL blacklist? Switch to Jamstack! (The More Future-Proof Way)
Okay, so now you know why you might get to Google URL blacklist and what to do. But how can you avoid the same scenario in the future?
There are some things you can do to protect yourself from URL blacklist, but ultimately a whole new approach might be needed.
At Naturaily, we learned through experience that many arguments speak in favor of Jamstack technology, including the ability to protect sites from being blacklisted by Google. Ultimately, this is a decision where you choose between makeshift solutions and the ones that will protect your site in the long run.
Take one of our case studies: Dajemyslowo.com. They had used a typical WordPress-based website before it surprisingly went on URL blacklist for unintended spamming. You can imagine their discontent when they realized their main source of business leads – a website – had been blocked just like that.
After managing to take their website back, they thought they wouldn't like such danger to emerge once again. Thus, they reached out to us and together we've created a beautifully crafted, animation-based Jamstack website that is secure and immune to further attacks.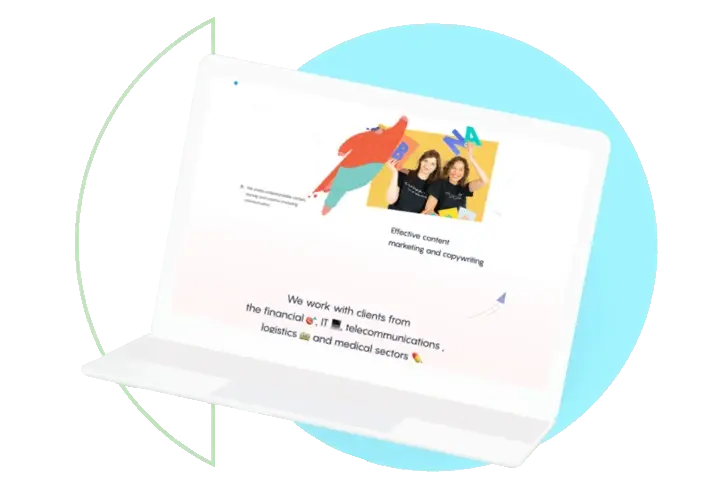 Check how we used the Jamstack approach in one of our web development projects: dajemyslowo.com
Check case study
Why can Jamstack protect you from a URL blacklist?
To really get a grasp on this topic, we highly encourage you to check our article about what Jamstack is. But if you're feeling good about learning just the basics, here is a short explanation.
To keep things simple, let's suppose "Headless" is usually interchangeable with "Jamstack". In short, Jamstack enables the delivery of a static website, while providing dynamic content, to deliver a modern, interactive user experience.
The benefits of moving to Jamstack
To get a good overview of all the advantages, feel free to check this article about why Jamstack developers are choosing it more frequently these days.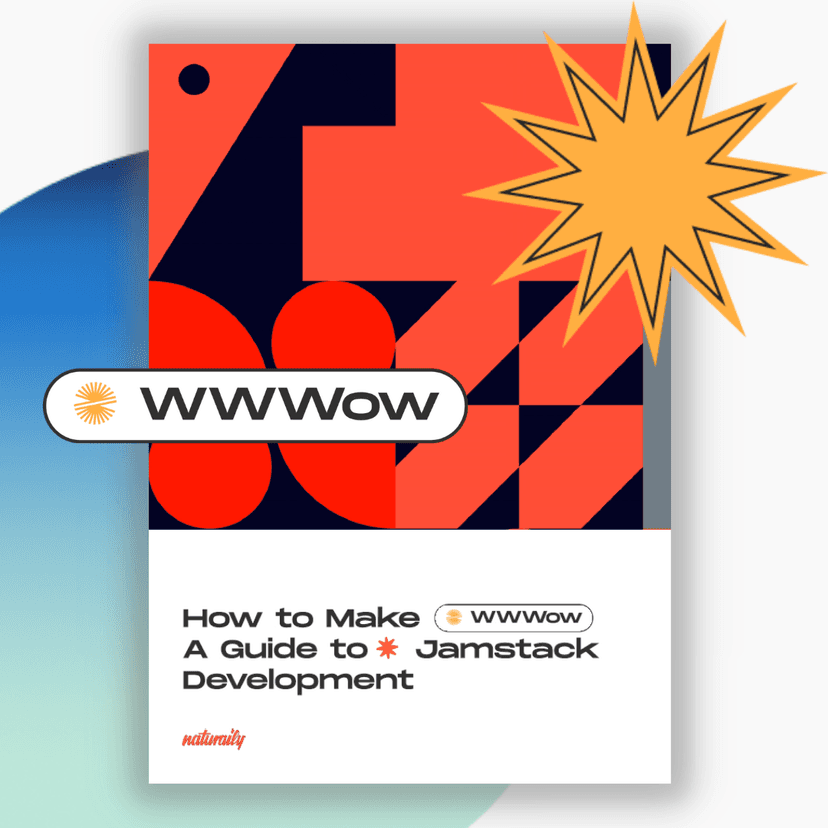 Need a better website?
Jamstack development described

Business reasons to switch

How to get started

All you need to know

80 pages for free!
DOWNLOAD OUR INTRODUCTION
But for the sake of this reasoning, let's synthesize it here.
A Jamstack application uses various different tools, following a set of characteristics and practices, such as:
Decoupling, i.e. the separation of the front and the back. Typically, the front end is built using a static site generator. The back end is integrated with the front end using APIs called during the build phase.

Pre-rendering, corresponding to the JavaScript pages of a Jamstack site, happens when Markup files are built and generated before being displayed to the user, unlike a classic web application, where the pages are built in their Markup formats on demand, each time the user displays the page.
All of the above result in intangible advantages that ultimately boost the website performance. These include:
There are no traditional web servers in Jamstack, thushacking into a database is simply impossible.

Jamstack uses the growing popularity of the API-first attitude: it means that the files don't need a connection to the webserver database.

Jamstack sites are pre-rendered and static, which ultimately means that they are read-only files. It translates into much higher security of their integrity.

Increased security and easier maintenance is achieved thanks to decoupling and the possibility of using simple hosting or a CDN, which is a Content Delivery Network. Basically, this is a much safer hosting method that allows you more personalization and threat management.

Ideal performance is gained via fast page loading, which positively impacts user experience, SEO, and conversion.

The portability of pre-generated Jamstack sites allows for a wide range of hosting providers to serve them without configuration complexity.

A better developer experience. The great ease of integrity with the serverless services, which is a significant upgrade when compared with WordPress, not to mention the higher security.
As you have already learned, Google is always in favor of all of the above performance markers. With Jamstack, your site is not only more SEO-friendly but also much more protected from threats.
Therefore, choosing Headless results in better protection from URL blacklisting. No additional actions are needed, apart from the standard decisions that you make inside your Headless system.
A good working Jamstack site is ultimately one that is also favored by the Google engines.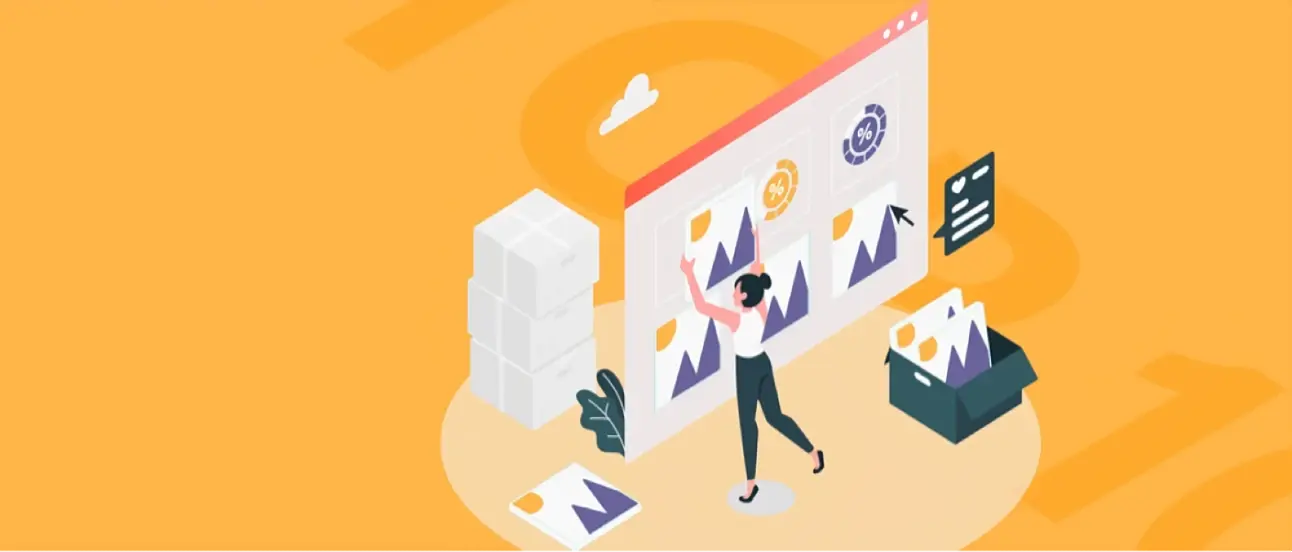 Summary of Google URL blacklist solutions
As you learned that there are different scenarios as to why Google might have blacklisted your site, you probably noticed that the solutions are pretty straightforward. Basically, any traditional website is highly exposed to all these threats. Even if you take care of the SEO rates and malware threats, it's not possible to always be on the top with the control.
However, if the decision to move to Headless technology sounds a bit overwhelming to you, don't worry. We've also been there.
During our many year's experience in implementing Jamstack technology, we have learned about all its benefits and how they apply to each business model. Feel free to reach out to us, so we can explain in detail how can this solution help your website to perform better and be forever protected from cyberattacks.
This move might seem big and bold, but ultimately, it translates into big and bold benefits. Give it a chance and see the results for yourself!
Let's talk about Jamstack!
Contact us and we'll warmly introduce you to the vast world of Jamstack web development!
GET AN ESTIMATE