Shopify Hosting for eCommerce: Types, Pros & Cons, Alternatives
Shopify offers many built-in functionalities so you can call their platform a one-stop shop, with one of these being hosting. What are key features related to Shopify hosting? Is it a good service? And can you even host your store somewhat differently? Read on to learn the answers!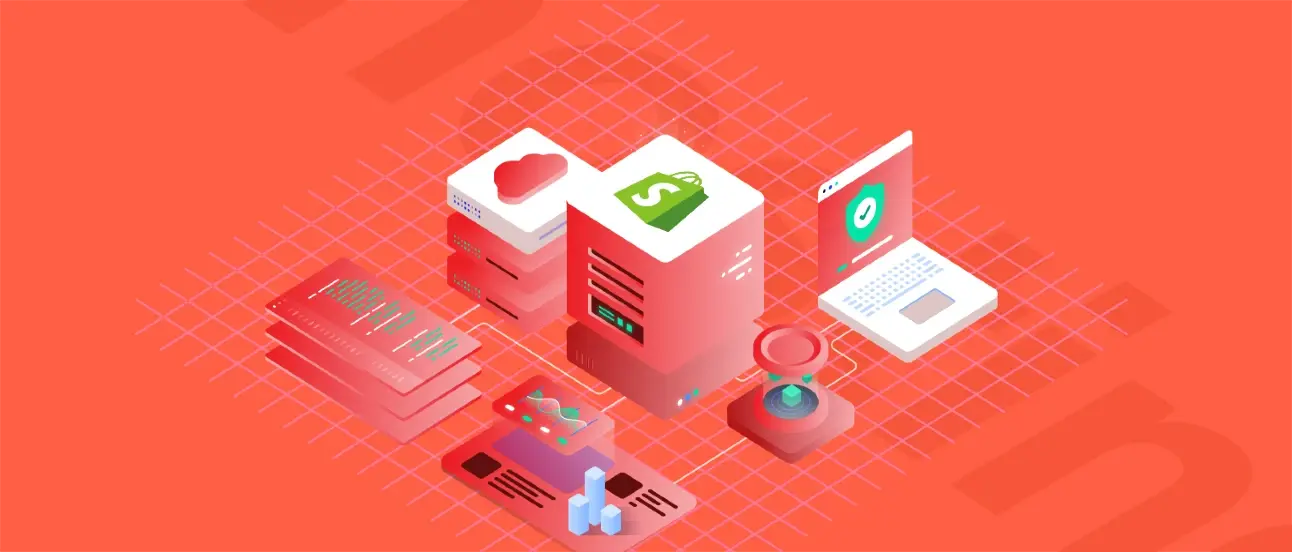 It's hosting that determines an online store's quality of customer experience in terms of speed, security, and functionality.
For e-commerce, it is somewhat different from regular web hosting because it also supports all the tools and features you need to run a shop.
An eCommerce hosting company may offer such functions as shopping cart software, payment processing services, SSL certificates (necessary to ensure security), database support, easy-to-use builder tools and more.
Of course, it also ensures basic hosting features like webspace or plugins.
To choose wisely, a merchant should take into account their current and future customers and transactions, as this number influences the space and bandwidth they need, but also other functions necessary in their store.
In this article, we will explain in detail the issue of hosting for ecommerce, with emphasis put on Shopify hosting, and alternative ways of hosting a Shopify store.
You will learn about:
The types of hosting for ecommerce

The pros, cons, and use cases of Shopify web hosting

The cost of hosting with Shopify

Shopify e-mail hosting

Alternative ecommerce hosting providers
Without further ado, let's get started!
Types of e-commerce hosting services
To begin with, we will discuss the different types of e-commerce hosting, together with their use cases, to help you make an informed decision. Here we have dedicated hosting, VPS, shared hosting, and cloud solutions.
Dedicated hosting
This is the most advanced form of hosting, offering access to a separate, physical server dedicated only to your needs. It provides you with complete access to configure all the features.
Because of that, it is one of the best solutions for an e-commerce website, however it's also the costliest one, so it should be particularly considered by large shops with huge traffic and extensive needs for customization.
VPS hosting (virtual private server)
This is an in-between option: an isolated environment created within a physical server using virtualization technology. It uses a parent server to host numerous virtual servers that are separate from one another.
A VPS offers all the features of a standard server – you can freely use the designated resources, choose a convenient operational system, and apps, as well as use it from anywhere in the world. It is recommended for hosting medium-sized stores (preferably up to 10 sites), databases, file repositories or virtual workplaces.
A VPS is simplified in comparison with dedicated hosting, but still powerful.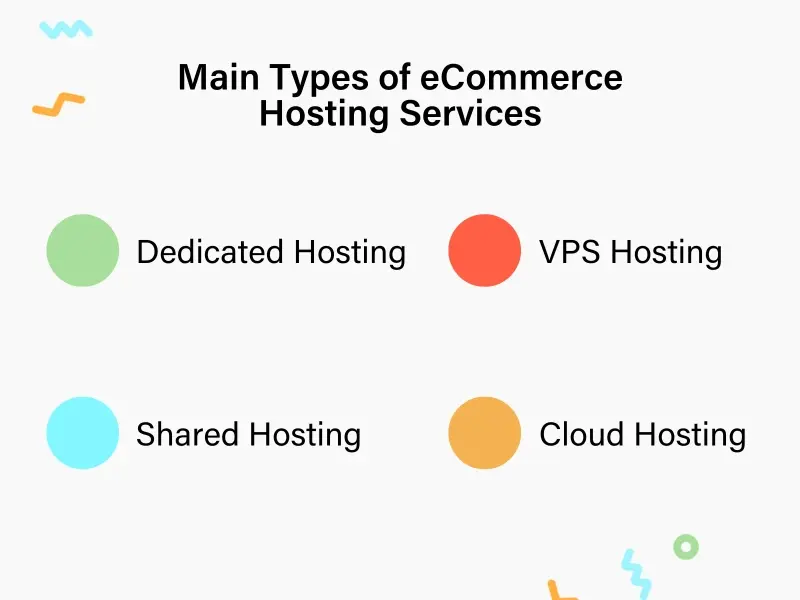 Shared hosting
As the name indicates, shared hosting implies keeping many separate sites on one physical shared server. This choice is the cheapest one, but it's not competitive in terms of speed, so it's recommended for startups, small shops, or single bloggers.
You can usually select from a number of convenient plans, but there are no advanced possibilities for customization, or features. Shared hosting is, however, easy to handle and seamless – it doesn't require special tools or skills to be set.
Cloud hosting
Apart from the above options, ranked according to their capacity, there is also a new-age solution called cloud hosting. It makes apps and websites accessible via cloud resources.
Unlike in the case of traditional hosting, this solution is not deployed on a single server, but rather uses a network of connected virtual and physical cloud servers. It ensures better flexibility and scalability.
It is also suitable for bigger traffic, scaling to accommodate random and seasonal spikes, but it may stay behind in terms of latency. In a cloud solution, the user pays just for the resources they use, which allows them to stay flexible and reasonable regarding budgets.
Cloud hosting providers often offer tools and specialist services that help manage the cloud-hosted environment. A fine example of that type can be Shopify hosting.
Hosting solutions for Shopify merchants
The most natural hosting choice for companies building their shops on Shopify is to take advantage of Shopify hosting. Most of Shopify's plans include eCommerce hosting with unlimited bandwidth included in the price of maintaining the store.
Only Shopify offers exclusively eCommerce web hosting – all other web hosts provide regular hosting for other types of websites.
A large network of servers
Shopify hosting uses a large cloud-based network of servers worldwide (Content Delivery Network), thanks to which customers can enjoy a fast loading website from anywhere.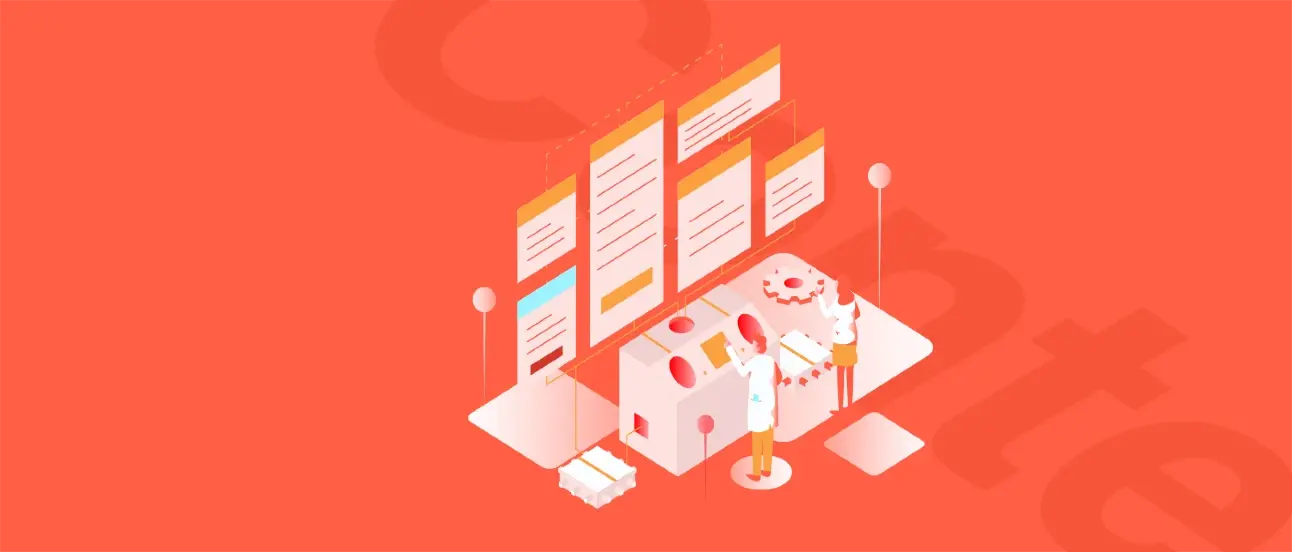 Key features
In terms of features, no other hosting can really beat Shopify.
Shopify hosting comes with:
A free SSL certificate

Unlimited email forwarding (we will discuss the email issue later in this article)

And instant platform updates
We shouldn't of course forget about all the store customization, SEO optimization, and social media options, as well as unlimited number of products offered in the store. You can also accept in-person payments via Shopify POS Lite.
The servers are PCI compliant, which means customer data is extremely secure – a very crucial feature for merchants of all sizes.
It is even possible to migrate to Shopify from another platform without the need of building everything from a scratch.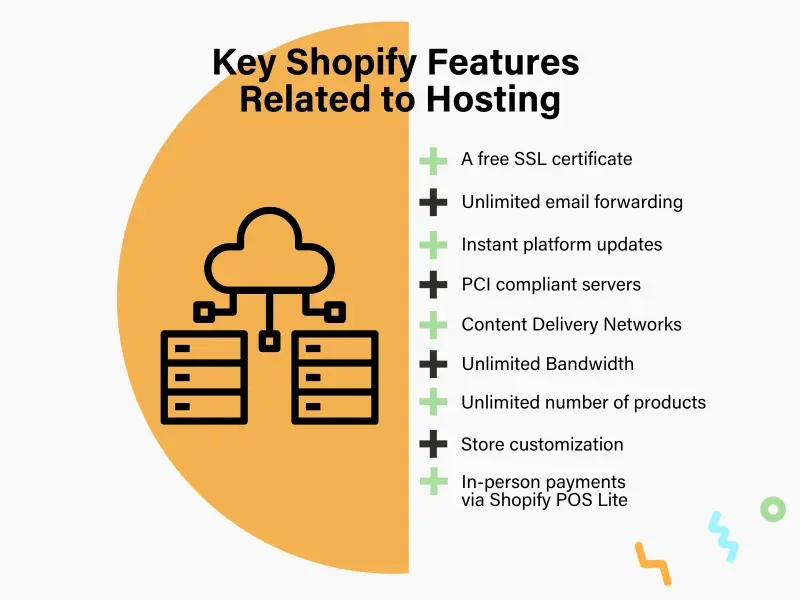 Domains
A domain is an issue tightly connected with the server. You can also register a domain via Shopify, starting from 14 dollars a year – the cost will be slightly higher when compared to an external registrar, like GoDaddy, but it's more convenient, because the configuration, integration, and setup can be completely automated.
You can also manage subdomains and international domains. If you happen to have a domain with an external provider, transferring it to Shopify is also possible.
The cost of Shopify hosting
Now let's talk about the cost. The Basic Shopify plan amounts to 29 dollars a month, and it can be more than enough for most online stores.
There are, however, also two more advanced subscription plans – Shopify for 79 dollars and Advanced Shopify for 299 dollars a month. Each of them has different features that can be studied in detail here.
Shopify web hosting is costlier than what's offered by regular hosting companies, like Bluehost or Dreamhost, but it provides the full package.
Advantages of Shopify web hosting
As we have said, Shopify hosting is one of the best options on the market. We will provide you with some arguments to support this claim. Let's take a look!
Performance
With servers connected in a content delivery network, Shopify hosting is among the fastest in the world, independent of your location. Even a traffic spike on such shopping occasions as Black Friday or before Christmas doesn't affect the servers' performance. What's more, any updates are made instantly.
No limits
Shopify hosting means unlimited bandwidth, file storage, number of products in the shop and email forwarding. You don't have to worry about exceeding any limitations.
Versatility
The Shopify solution is capable of handling all stages of eCommerce operations – from marketing to sales and payments. You also have access to all the features you need via Shopify apps, extending the basic functionality.
Customization
You can choose any (free) domain name, use one of many free themes and enjoy a drag-ang-drop website builder.
Scalability
Shopify is a scalable solution, which means it caters to the needs of both small and big merchants, and lets your store grow harmoniously, even when the pace of growth is very high.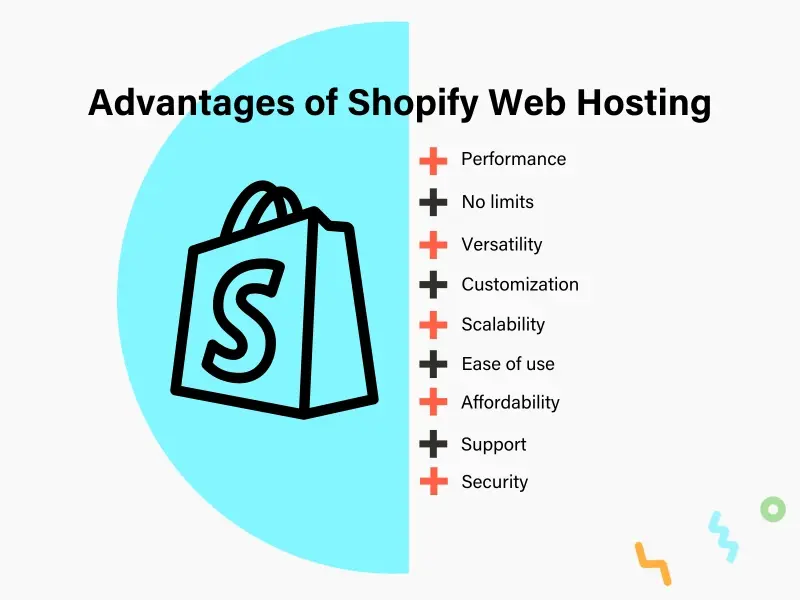 Ease of use
The setup of a Shopify store is hassle-free and beginner-friendly, which means that even a small shop can easily start selling.
Affordability
The subscription packages, especially the basic one, come at good prices in relation to the rich offer. Shopify also provides discount possibilities, too.
Support
Each customer can enjoy the benefits of dedicated support, provided by Shopify's experts.
Security
Shopify is secure – not only does it protect the sensitive data of customers (credit card numbers, bank passwords, names, and addresses) thanks to PCI compliance, but it also has an anti-fraud policy and analyzes all suspicious cases.
Are there any cons of Shopify store hosting?
As with most solutions, you have to pay the price of your comfort.
Dependency. In the case of Shopify hosting, it's the fact that you are dependent solely on Shopify – if it goes down, your shop will be unavailable, too. You can't even move your website to a different Shopify server.

Policy and pricing. You will also depend on Shopify in terms of policy and pricing – and if the price rises, you have no other choice than to pay it, unless you want to turn everything upside down.

The need to use of apps, which provide extended functionality to Shopify stores. You might need to use a few and they can cost a lot, with prices range from 3 to 30 dollars a month, while some advanced apps can even cost as much as 2,000 dollars a month.
Is it possible to host a Shopify online store outside Shopify?
Shopify is by definition a self-hosted solution, which means it's usually impossible to host it on one's own server or use any other external hosting provider.
But there is an exception – headless Shopify, which allows for more flexibility.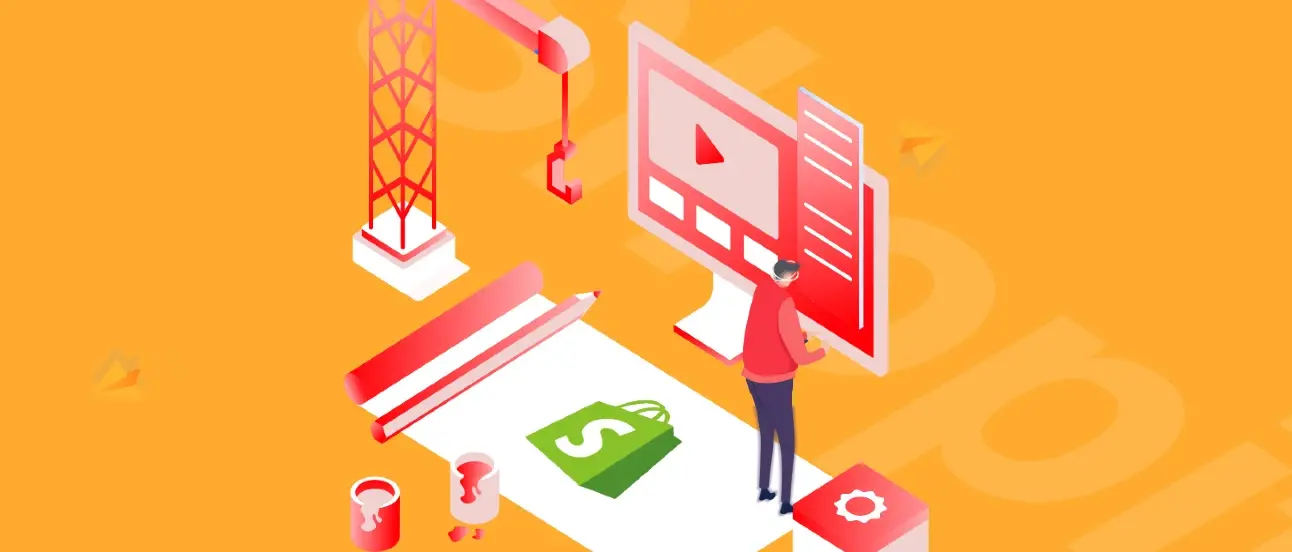 Wish to learn more about Headless Shopify?
If yes, that's great. We did our best so you can grasp the topic easily!
What is a headless Shopify?
Headless is an approach where the front-end layer of the platform, namely the "head" is separated from the back-end layer, i.e. the "body".
It enables brand to provide the user with a smoother, more customized, and richer experience. In the case of headless Shopify, you get these main advantages:
Hosting Shopify... outside Shopify – you have more control and freedom in terms of hosting

Completely customized e-commerce experience – you can build interfaces without the limits imposed by pre-defined themes

Changing the URL structure – you can customize and add breadcrumbs to the URL structure, which helps to manage the international SEO strategy

Better performance of the store – you can arrange the CX as you wish, and are able to update the interface in real-time

Enhanced omnichannel experience – you can integrate any third-party system into your platform, extending its functionality

The use of PWAs – progressive web apps allow you to use the Shopify storefront on any device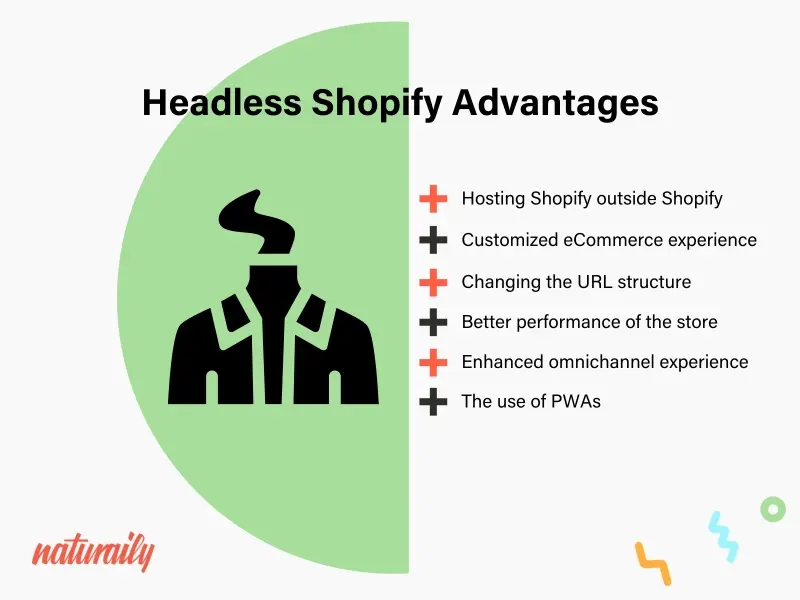 Hosting in the headless eCommerce approach
This approach can be also used for Shopify implementations, because it offers you more flexibility in the case of hosting, which means you can take advantage of an external provider who provides the best services.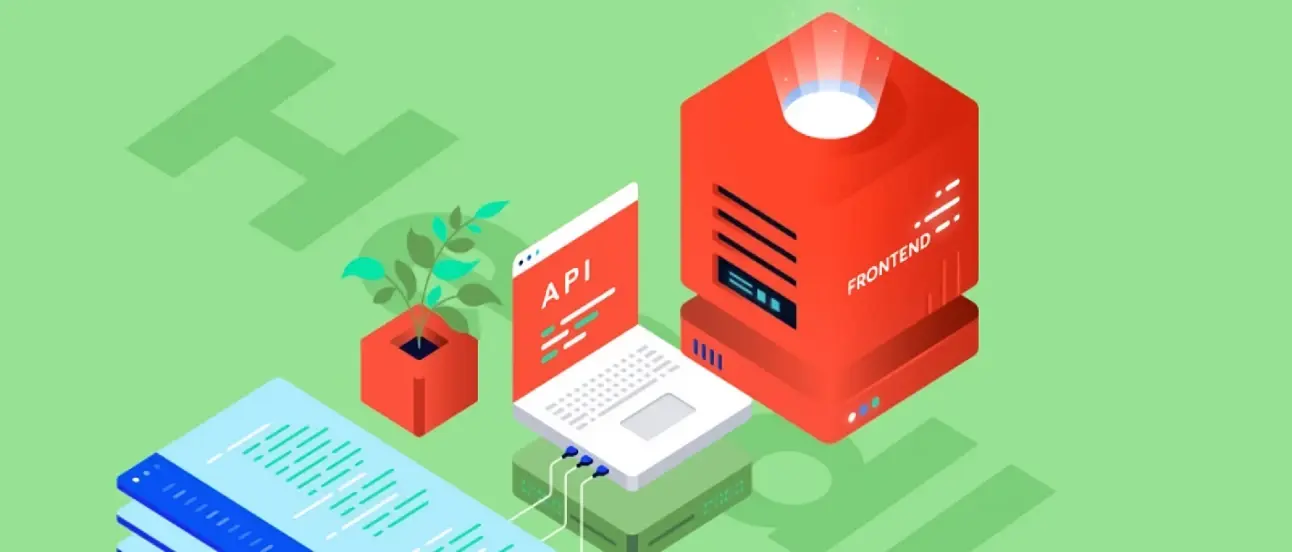 Shopify email hosting
We have talked a lot about hosting an eCommerce store, but what about email boxes? Most Shopify merchants need custom email addresses to appear more professional – of course featuring the domain of their shop.
However, email hosting is not available within the core services of Shopify and is most usually managed by third-party services, such as Microsoft or Rackspace, which require some technical knowledge.
Shopped Email
There's an additional service called Shopped Email – a dedicated Shopify email host. Creating email addresses doesn't require any technical skills – the setup is simplified, and a Shopify developer may help in case you have any issues.
You can also easily migrate your email communication from another server. The Shopped Email service starts from 10 dollars monthly per email account, and you can have multiple addresses within your domain.
Forwarding email addresses
Alternatively, you can use email forwarders that you can set up within Shopify if you purchased your domain from them.
However, this it is a less professional solution as customers still see your real address (e.g. Gmail or Yahoo) when they reply, and the deliverability of emails can also be uncertain.
Other e-commerce hosting providers
To make the picture more detailed, we will present in a very concise way other hosting providers that can be regarded as comparable to Shopify hosting:
A2 Hosting – known for its great performance, including speed and reliability, this hosting is specially optimized for e-commerce

Bluehost – the mostWordPress-friendly ecommerce hosting with a simple backend and generous in terms of features, such as unlimited SSD storage, domains, and bandwidth

Cloudways – dedicated cloud-based hosting that's flexible, scalable and operates in the pay-as-you-go model, supporting various platforms such as OpenCart, Magento, PrestaShop, and WooCommerce

Dreamhost – hosting known for its speed and recommended for small and medium-sized business operating on WooCommerce, featuring an intuitive and powerful site builder

GoDaddy – very fast hosting that makes you pay only when you start fulfilling orders, which is extremely friendly for budding businesses

Hostgator – dedicated mainly for Magento and WordPress, and known for a 99.99% uptime guarantee and 24/7 monitoring

Hostinger – affordable, fast, easy-to-use, and feature-rich hosting recommended especially for small business built on WooCommerce (but also Magento and PrestaShop)

InMotion Hosting – hosting packages are pre-optimized for selected ecommerce platforms, such as WooCommerce, OpenCart, PrestaShop, and Magento

SiteGround – recommended for WooCommerce, suitable also for Magento and PrestaShop, offering a one-click installation, free shopping carts and 24/7 customer support

Squarespace – known for a wide selection of beautiful templates

Wix – best all-in-one solution that is simple to set up and contains a range of useful features
Shopify vs other providers
It is worth noting that none of the abovementioned hosting providers offer a consistent ecommerce platform, which means you first have to install the ecommerce software and later create the store.
If you want to start directly from building the store, Shopify web hosting is the perfect and only choice.
Recap
At Naturaily, we have vast experience in the field of Shopify implementation, both in terms of business consulting and development, including storefronts deployed in the headless approach. We can help you explore the potential of this awesome and versatile ecommerce platform.
If you want to talk about your needs and receive a detailed offer with a price estimate, feel free to contact us.
Let's talk about Jamstack!
Contact us and we'll warmly introduce you to the vast world of Jamstack web development!
GET AN ESTIMATE