Is Seville a Good Place for a Workation?
Is Seville a Good Place for a Workation?
One of the members of our crew who decided to work from another place is Beata Twardowska. Some time ago, Beata returned from a month-long workation in Seville, Spain, and she decided to share her experiences with us.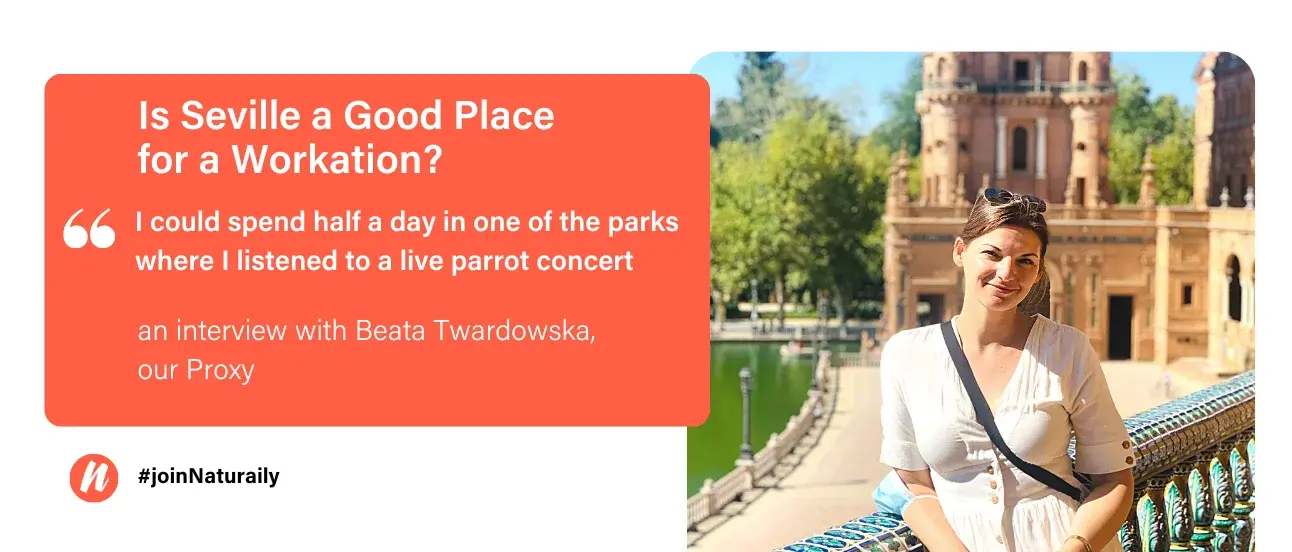 At Naturaily, we strongly believe that our employees should be able to work from wherever they want.
We have an office in the center of Wroclaw and everyone can use it at any time. We also make it possible to work from anywhere in the world. Each regular employee can receive an additional funding of 1,000 PLN per year for the costs of travel or to stay in the place of their choice.
One of the members of our crew who decided to work from another place is Beata Twardowska. Some time ago, Beata returned from a month-long workation in Spain, specifically in Seville, and she decided to share her experiences with us.
We talked about:
Workation as a work model

The impact of a workation on well-being and work-life balance

The urge to break the pandemic routine

The motivation to work when there are a lot of open bars outside the window

The ideal organization of work during a workation

Making dreams come true

Parrot concerts

And, of course, about Seville itself
You will also find tips on living and working in Seville in the text.
On a daily basis, Beata manages the content marketing agency Dajemy Slowo. Due to the fact that our companies are connected not only by their founders, but also by a long friendship, she also supports Naturaily's various marketing activities. Additionally, she acts as a Proxy in our company.
If you are considering a workation, this interview is definitely worth a read!
All photos were made by Beata or her friends. Enjoy your reading!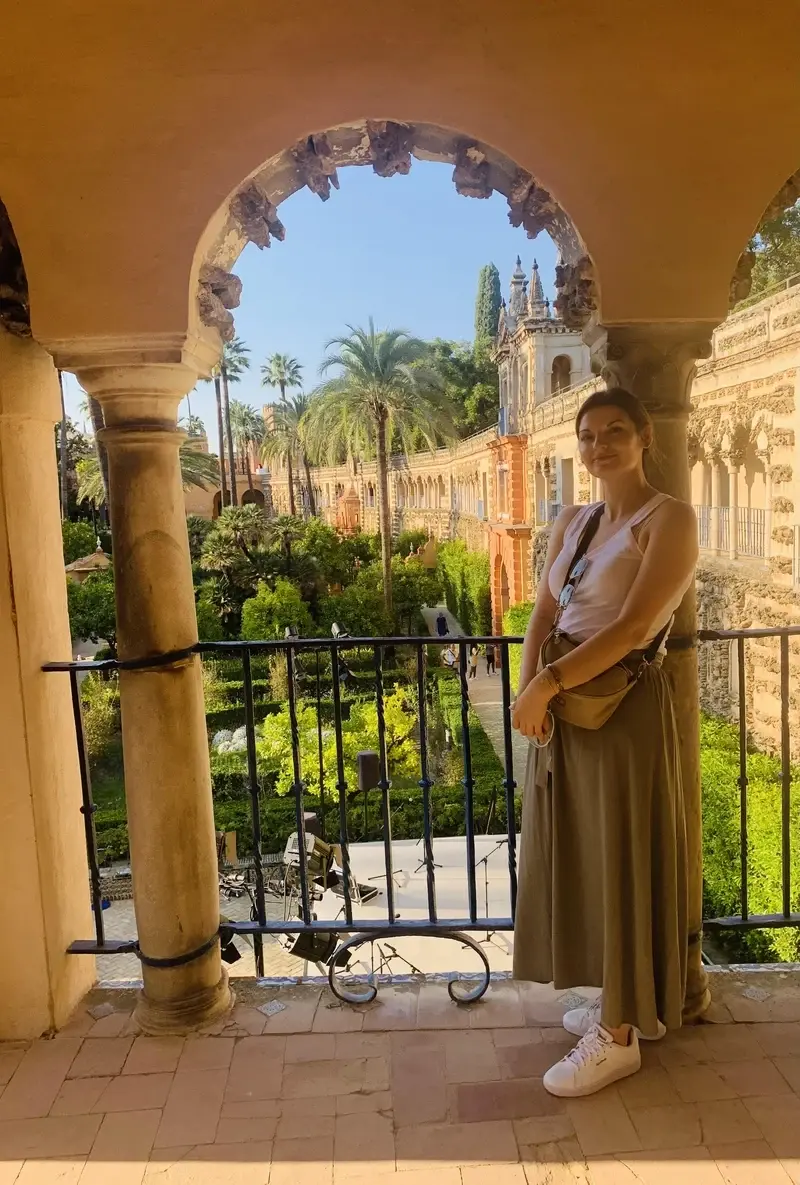 You spent over a month in Seville, during which you combined both work and a vacation. Before we talk about the details, why don't we establish the most basic questions: when, how, for what purpose?
I arrived in Seville in September 2021, and I knew from the beginning that I was going there partly for workation (3 weeks) and partly for vacation (the remaining week). And it worked out just that way. I had been dreaming of a trip along the southern coast of Spain for several years. I wanted to get on a train and visit the country I had heard so many good things about. When the plan was almost ready, a pandemic struck and it is not hard to guess what it caused. After almost two years of this pandemic, I came to the conclusion that waiting is pointless, because there is no telling how long this strange time of suspension will last. I revised my plans a bit and decided that the multi-week tour could wait, but not Spain itself. I chose Seville as my destination.
Staying abroad longer without having to take a long vacation has become possible thanks to Naturaily's strong focus on remote working. Since work is mostly done from a home office, why couldn't this home office be located in sunny Spain? I figured it was worth taking advantage of the opportunity. Especially since, in addition to realizing my travel dreams, I had set another, perhaps even more important, goal for the trip.
What was it about?
I wanted to break the routine and get out of everyday life, which was becoming increasingly boring and monotonous. Before I left for Seville, I had been working for months from my apartment in Wroclaw. Almost every day looked the same, and that made me feel tired and weary. Most of all, the time spent on the work seemed never ending. After working hours I was mainly at home, so in the evenings I would often open my laptop again and complete another professional task.
So the idea was to simply live in another place for a while?
Yes, I generally like to travel and explore new places. I've been to a few European cities, including Bologna, Florence, Budapest and Paris, and had a great time there, but these were typical weekend breaks. Local food, major attractions, a dozen or so souvenir photos: all within a few days. I really like to travel like that, but I have this feeling that I get to know only a small part of reality.
I wanted to finally get to know my destination better and try to live in an interesting European city. You know what I mean: to shop at the local market – but the one where the locals actually shop. It seems to me that a month is enough time to feel the everyday atmosphere of a place.
Besides, I have been thinking for some time now about moving to Spain permanently. I treated this workation in Seville a bit like a beta test of my life on the Iberian Peninsula. I wanted to verify whether life there is really as colorful, happy and interesting as one could imagine. I could also test in action – and practice – my Spanish, which I have been learning for some time now.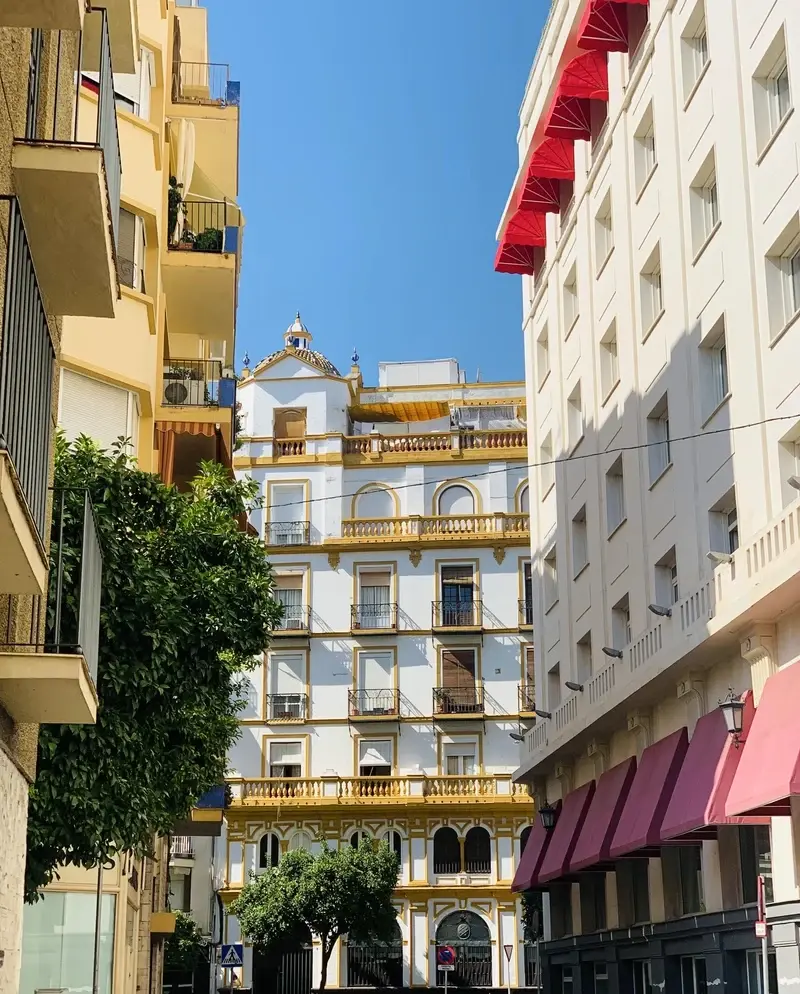 I know that you are tempted to say as much as you can about Seville itself, but I have to hold you back for a while. Before we get to that, I would like to ask you a few questions about your work organization. What did your days look like? When did you start and finish working? Did you take breaks?
The days were both very similar and very different from each other. I wanted to keep to a routine, but different from the one I had in Poland. I wanted to have as much time for myself as possible after work, so I mobilized myself from 8 AM to 4 PM I worked quite intensively and with great concentration so that, after closing my laptop, my head would be free and I could enjoy the city until late in the evening. For me, this meant mainly walking miles and discovering the magic of the city in its details, architecture and people I met.
And didn't you have problems with motivation? After all, you need only a quick view from your window and there's Plaza de España (Spain Square) or Catedral de Santa María de la Sede de Sevilla (Seville Cathedral)...
A friend asked me the exact same question. And it was completely the opposite! I knew perfectly well that when I finished work, there would be all these beautiful places waiting for me outside my window. I would have something to engage in, something to do and something to see – and I would be fully devoted to it, without thinking about the tasks I needed to finish or that were just piling up. I felt a much healthier balance between work and life than previously, in Wroclaw.
Before leaving for my workation it was like this: one more email, a few notifications, Slack, a short phone call… and it turned out that work never ends. And in Seville, I had my time fully filled and no work alert to limit me, not even psychologically. I finally had my head free – something I had simply been lacking since functioning in the pandemic reality for so long. It was a much healthier month in that respect than those preceding the trip.
Of course it depends on individual preferences, because someone can say: 'it's so nice, I'm going out, I'll finish in the evening', and that will be ok, too. For me it worked well to cut off my private life from my professional life.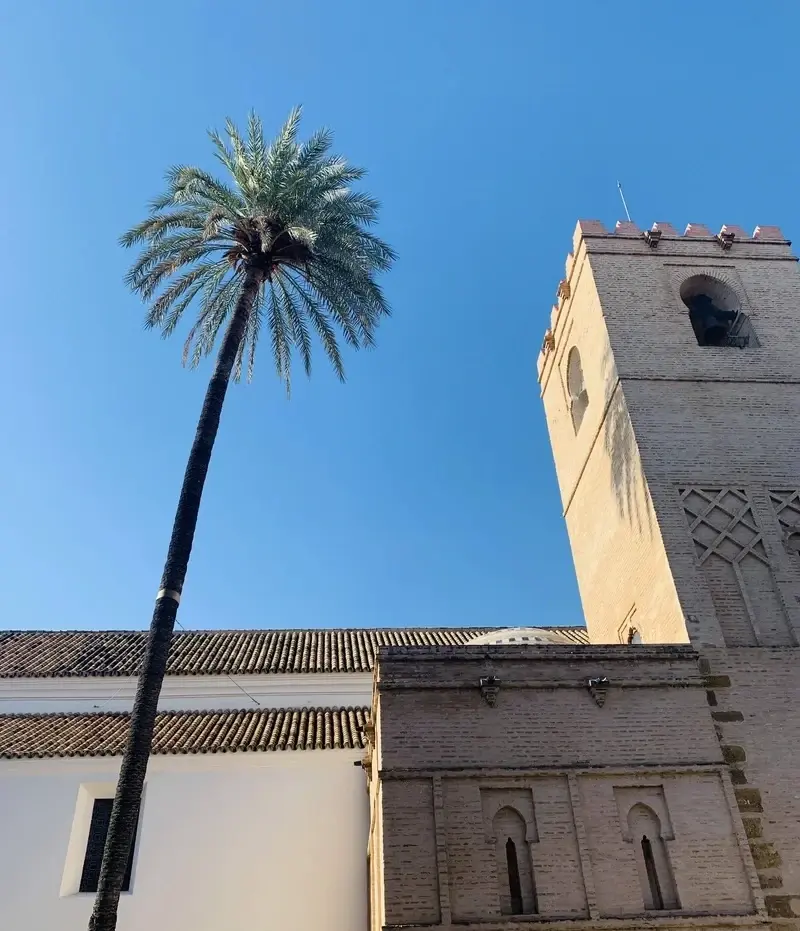 And the workplace? Workation is often portrayed this way: a man in a hammock, under a palm tree, with a drink in his hand and a laptop on his lap. Or in the urban version: fancy pub, espresso, smoothie, computer and telephone. Have you tried working this way?
This is not my model. If I'm going to work, I want to focus on it 100 percent, so I only did my work in a rented apartment. All I needed was a desk, a chair, and sometimes a couch. I don't have big requirements.
This has a lot to do with efficiency: when you have good conditions and the possibility of a brand new experience starting at 4 PM, you do your best to compress your working hours as much as possible. Plus, I lived alone for most of my stay in Seville, so I had the perfect conditions to focus on work.
And if I am going to go to a pub, it's more to relax, eat something good and enjoy the moment.
Ah, so you went to Seville on your own. Didn't you miss people?
No, absolutely not. I'm a bit of a loner type and I'm comfortable with that. I value the freedom to choose when to be with people and when to spend time alone.
But, paradoxically, I had more frequent contact with people than usual – only that it was online or by phone. Every day, lots of friends and acquaintances asked me for photos or to share my impressions. After returning from a walk, we would discuss what I saw, what I managed to capture in pictures, and what I experienced.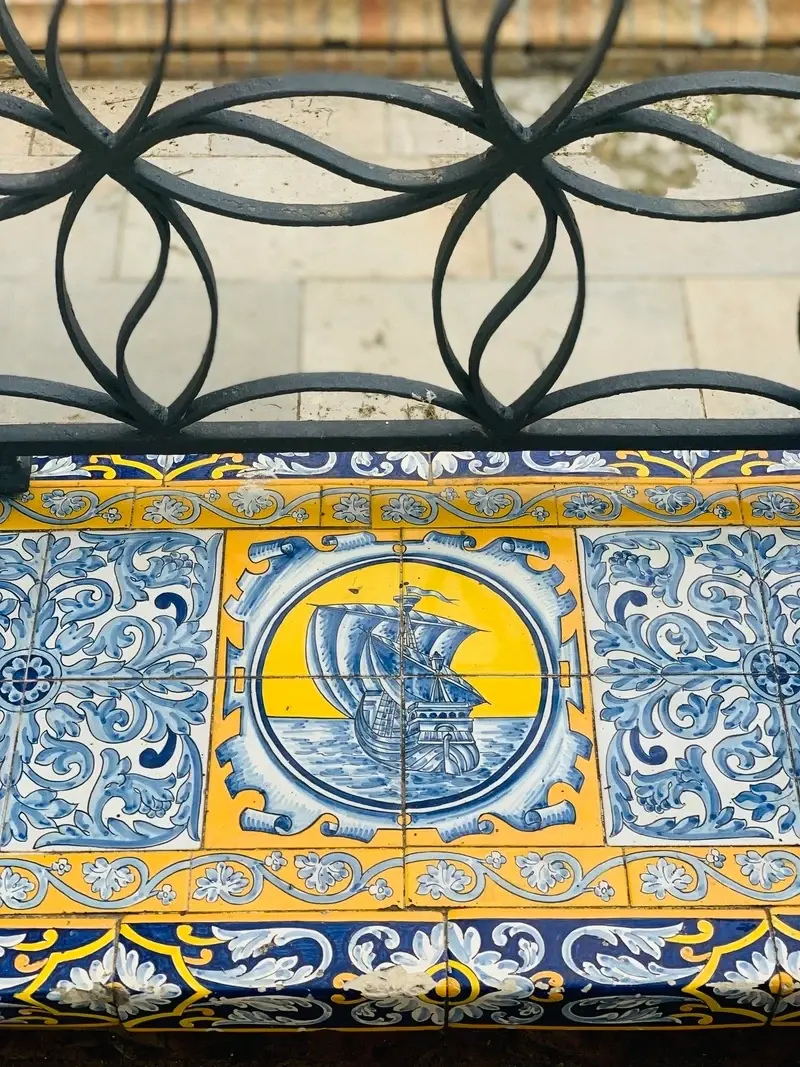 I was not completely alone in Seville. I have a good friend there who moved to Spain many years ago to learn flamenco. Today, she runs her own dance school and teaches Spaniards their national dance. We spent some evenings together and her tips on the city were extremely helpful.
Towards the end of the trip, I was visited by two people who are very close to me and together we explored a small part of Andalusia. Using fast train connections, we visited Cadiz, Malaga, Granada and several smaller towns. So in the end, my dream of a tour through the south of Spain came true – maybe not as extensive as I thought, but it still counts!
I asked this because some employers organize workations for their employees, but in a team formula. What do you think about this kind of workation?
It's hard for me to say because I haven't had that experience. It would probably be an enjoyable trip – sometimes it's good to have companions with you. At the same time, I have a suspicion that it could be logistically complicated in terms of organizing a daily routine. I usually like to set the rhythm of the day by myself. However, if I were to go with people with whom I understand well and who are on similar wavelengths, why not.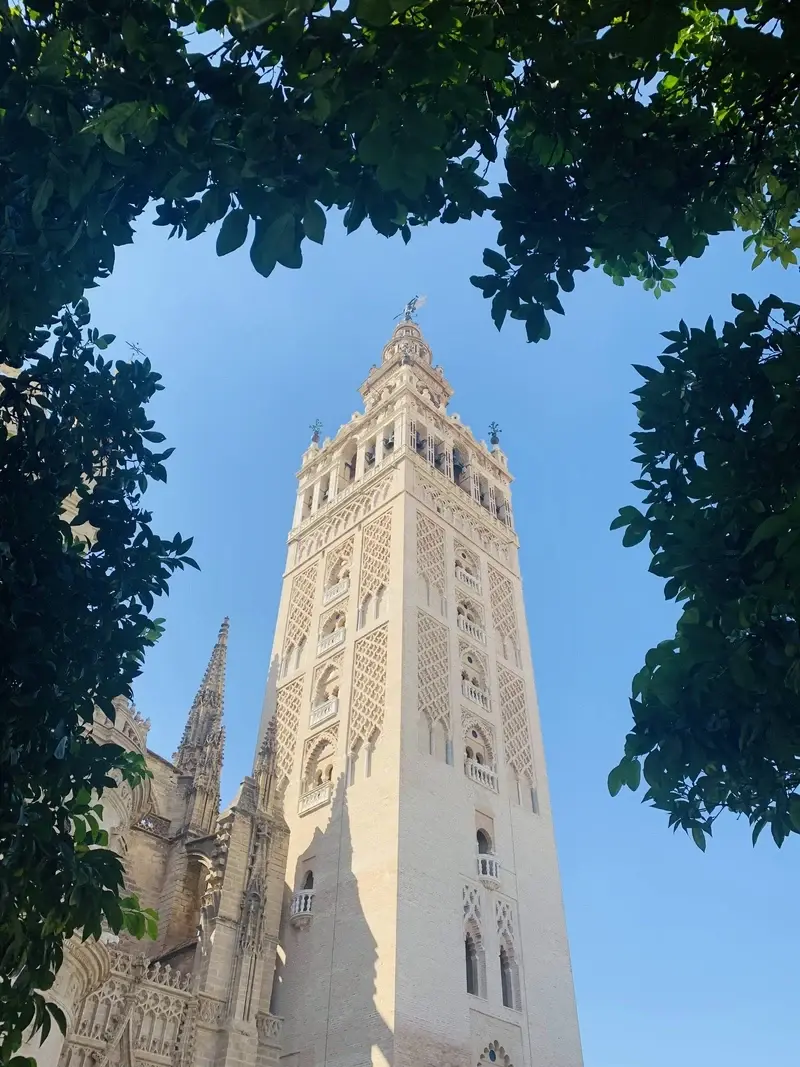 It's nice to have a choice. And at Naturaily we have it. We can go completely alone or take a partner or some friends with us. And it can be done in various combinations – someone can be with us for the whole month or come after some time, as it was in the case of my relatives. We can also get along with someone from the company and go in the same direction, spend the workation together, working and visiting the world at the same time. But there are no conditions such as: you go with the team or you don't go at all.
So what did you spend your time on outside of work?
On anything, and that's the best part about it! I basically had a month to spare, so I didn't feel any tourism rush. I didn't have to plan each day, look at my watch or think about what to give up. I could spend half a day at a museum or in one of the parks where I read a book and listened to a live parrot concert. Basically, I went wherever my feet took me – for me, this is synonymous with a successful trip. I like to 'walk out' the city map for myself, go in any direction and discover what is around the corner. Thanks to my workation, I had more time to do that and I could feel the city – that is, navigate the narrow streets of Seville without checking on Google Maps how long the walk would take or which route to choose. I simply lived in the capital of Andalusia for a month.
A topic came up that needed to come up, which is what do you think is worth seeing in Seville?
That's a long topic. Seville is one of the most beautiful European cities I have seen. Its great advantage is that the center with the most important places can be easily visited on foot. It's a city smaller than Wroclaw, so the distances are not long, and at every step you can find cafes where you can rest and gather strength for further walks. The narrow streets and hidden squares planted with orange trees are especially charming.
Some must-sees are:
Plaza de Espana (Spanish Square): both during the day and late at night

Parque de la Maria Luisa (Maria Luisa Park)

Real Alcazar de Sevilla (Alcazar): a place well known to Game of Thrones fans

Setas de Encarnación (Mushrooms of Encarnación Square): a vast, impressive viewpoint in the heart of the city

Alfonso XIII Canal waterfront stretching from Puente de los Remedios to Puente de Triana: on the way we pass Torre del Oro (Golden Tower) and Plaza de Toros (bullfighting arena)

Catedral de Sevilla and La Giralda (Seville Cathedral with its characteristic bell tower)

The beautiful Avenida de la Constitucion (Constitution Avenue) with its majestic townhouses.
Seville has a very rich cultural offer. Be sure to check out the Museo de Bellas Artes (Museum of Fine Arts), where EU citizens have free admission, and don't forget to check out the current repertoire at the Teatro Central, which hosts fantastic flamenco performances. There are concerts of early music in the gardens of Alcazar – a beautiful experience: dark night, starry sky, palm trees and music...
I could go on and on. Everyone will surely find something for themselves!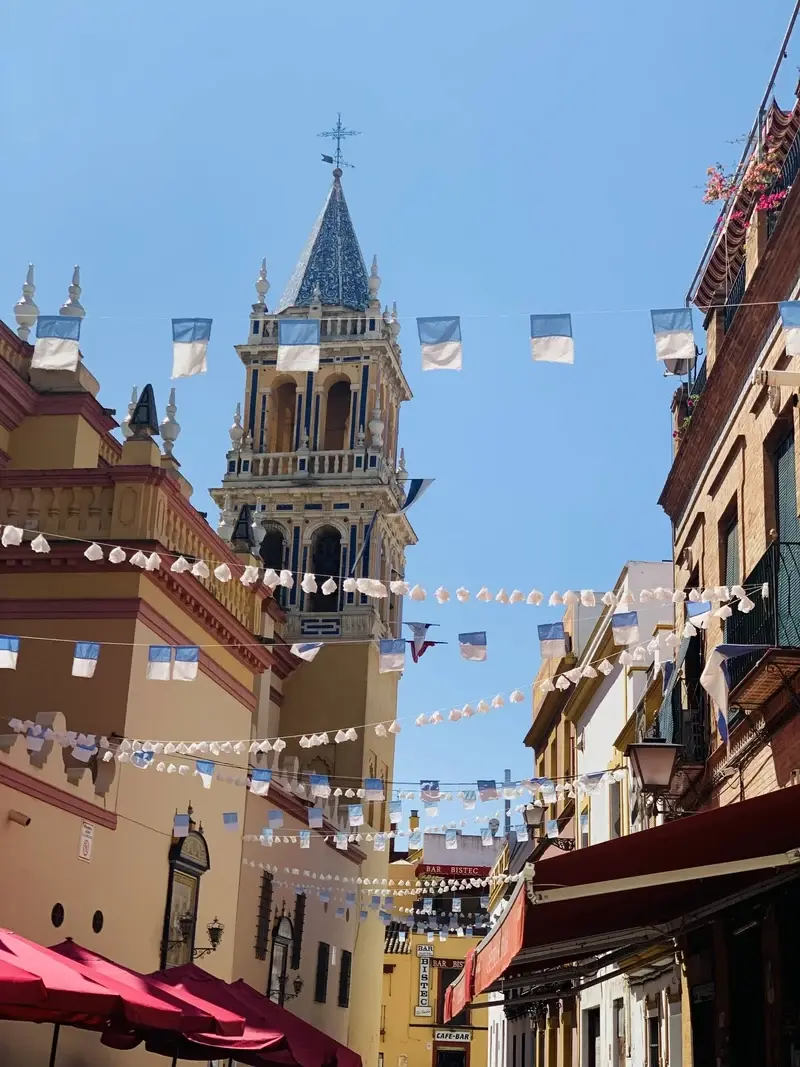 Is Seville a good place for remote work?
Yes, although as always – it depends on what you need. I spent a beautiful September there, but I would rather not live there permanently. Seville is a very popular tourist destination and is usually very crowded in high season when tourism is operating without COVID restrictions.
For a few weeks it's bearable, but for a longer stay I think I'd choose a smaller city with a coastal location and good rail connections. That is, a model where you drive up to a big city once in a while to take advantage of what it has to offer, and enjoy more peace and quiet and less crowding on a daily basis.
You should also be aware that in July and August, temperatures in Andalusia can reach up to 50 degrees Celsius. It is difficult to withstand it physically. In addition, the vast majority of residents are on vacation then, so, for example, dealing with anything in the public offices can be a mission impossible.
It's worth considering what you expect from such a trip. Seville takes on a different face each season. Winter is the season for oranges. In December, we can admire orange trees with ripening fruit, which are further decorated with Christmas lights. And after a few weeks, we can drink orange juice – it is then the most delicious and the cheapest! In January there is the Epiphany parade (a very important holiday for the Spanish), and at the end of February and the beginning of March there is a flamenco festival in Jerez de la Frontera, a city near Seville.
Spring is the time when Semana Santa (Easter) is celebrated with great solemnity. It is also the time when Seville is filled with the smell of orange trees in bloom. Visiting the city during this time is one of my next dreams.
What other advice would you give to someone who decides to take a workation in Seville?
The most important point: the location of the apartment. I recommend renting in the center because it's relatively small. This makes it easier: you are close to everywhere, you can reduce the use of public transport and you can walk everywhere without worrying about safety.
Before renting an apartment, it's worth asking about the speed and quality of WiFi, because it's not always perfect – also because of the thick walls of tenement houses.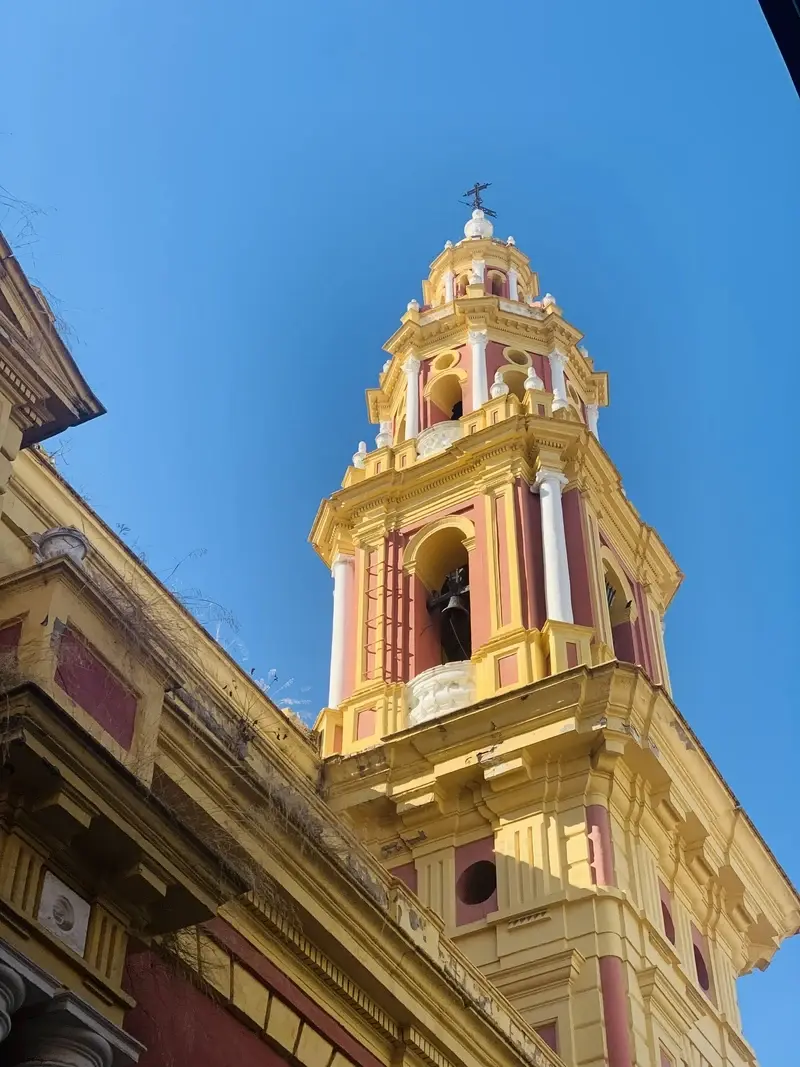 Many cultural institutions offer discounts or free entrance, e.g. on a particular day or at a particular hour. Some provide free entry for citizens of the European Union. If you want to save some money, it is worth looking at the websites or guides beforehand. Most institutions have their own websites/social media pages, and the information is constantly updated.
What are the approximate costs of such a trip?
It will probably look a little different for everyone, because we have different needs and priorities – we just live different lifestyles. I can tell you how it looked in my case. Renting an apartment in the very center of Seville cost 4,000 PLN (around 900 EUR), although it would easily accommodate 3-4 people, so this amount can be divided. I rented it through Airbnb and I know that, outside of the main services, you can find more attractive prices. Travel costs from Cracow to Seville came in at 1,000 PLN (around 220 EUR) for a round trip (including checked luggage).
And the food, entertainment, leisure time?
A lot depends on how often you decide to cook on your own, and how often you prefer to eat out. Prices of food products are about 20-30% more expensive than in Poland, although sometimes they are quite similar (e.g. milk, eggs, bread or tomatoes). Lunch in a pretty good restaurant or tavern will cost one person 15-20 euros. The prices of admission for tourist attractions are quite reasonable, for example the entrance to the Cathedral (the largest Gothic church in the world) costs 12 euros. It works similarly with cultural institutions. For example, for the flamenco dance show in the theater you should pay 20 euros. In addition, as I mentioned earlier, they frequently offer free entry or reduced tickets for different groups.
What will you remember most from this trip?
The most important thing: I came back with an attitude that maybe it's worth putting more effort into separating life from work here in Wroclaw. I saw how the Spaniards do it and I was delighted. They are great at living life – not living a life of work, which is closer to us in Poland.
Cordiality, smile, ease. Spaniards from the south made me feel great every day and it was a pleasure to leave home. They are very helpful. I definitely saw more cheerful faces. I'm probably idealizing, which is common when we're just somewhere for a while, but I really experienced that friendliness.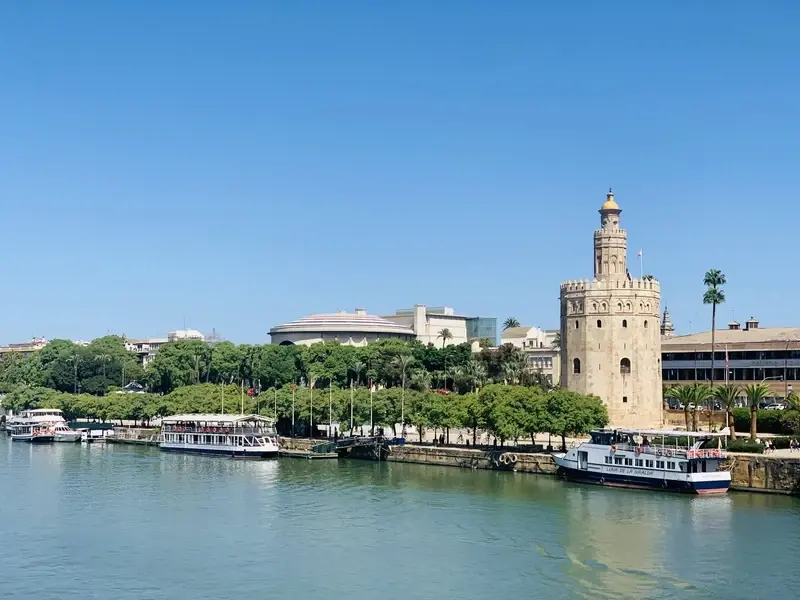 I really liked the fact that during a siesta on a workday, people get together to eat a meal, drink wine and discuss all sorts of topics, not necessarily related to work. Then they return to it and finish their tasks. This 'life first' attitude was very refreshing.
I had a lot of energy and was 100% enjoying life – also because the people around me were having more fun. So I decided to use this experience in Poland – that is, to concentrate as much as possible on my work, to put my computer away faster and to manage my free time better, even if completely without a purpose. Until now, I used to always have a specific plan. Now I just think: we will see what happens. I find myself more curious about the world.
That sounds great! Was this your first workation?
Yes, but certainly not the last.
So, would you be willing to summarize what this workation has given you, personally and professionally?
This is a perfect solution, probably not just for people like me. If you are in a profession that allows you to do so, I would definitely recommend trying a similar model.
It turns out that you can pursue your dreams without quitting your job or taking a long vacation, which probably not many employers would agree to. You have to do the work anyway, and the perspective of expanded leisure opportunities is simply driving and motivating. I know from my own example that it can contribute to increased efficiency, but also an overall improvement in life satisfaction.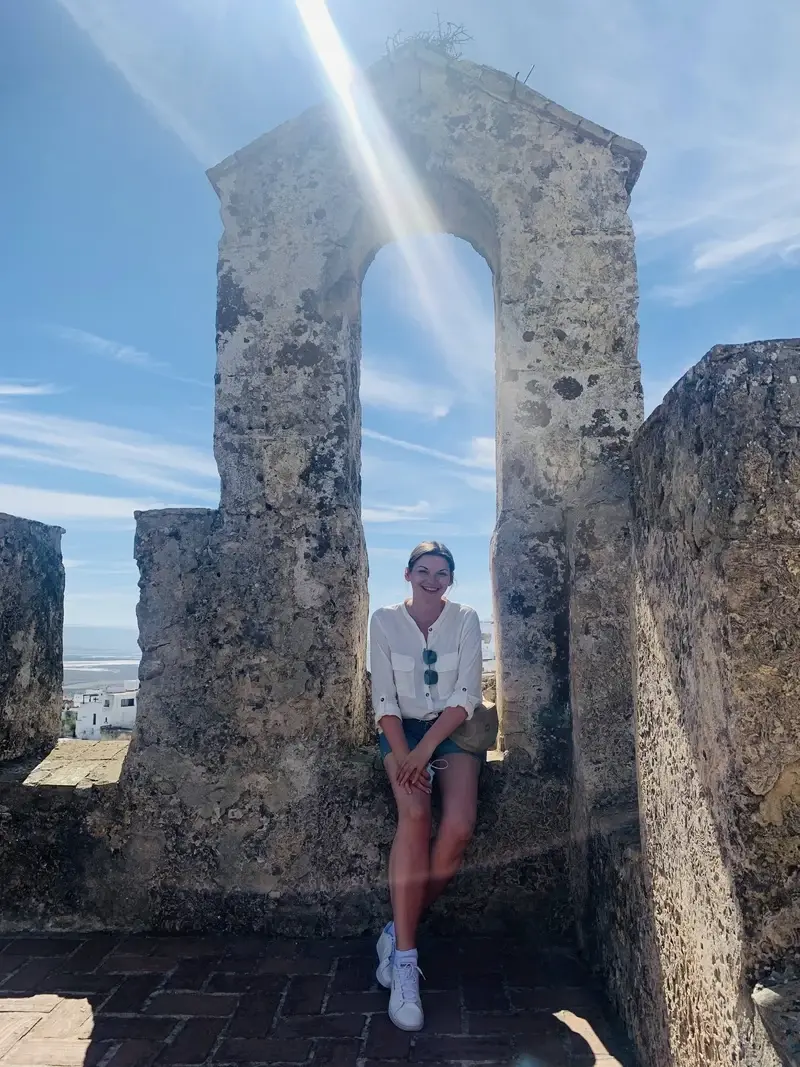 This month really recharged me and reminded me that there are other options than a loop of endless tasks. I had a lot of energy – I spent a lot of time in the sun and that probably matters too. I was in constant motion, I got in better physical and mental shape, I felt a kind of stimulation, flow.
Before the trip I was tired, overwhelmed and confused with my duties that I couldn't postpone. During – and long after – the trip, I've felt that I am in the right rhythm.
Perhaps some people are able to find another remedy for these challenges – in my case, it turned out to be workation.
Are you planning any more similar trips?
Yes, I ensured myself that it is a nice option and I will definitely repeat a similar trip. I already know that there is nothing to be afraid of and that I can organize my work in such a way to have a real work-life balance.
Most importantly, just a few months ago I could not believe that I would have the opportunity to get to know another culture, another way of living or spending free time so closely and comfortably. And to decide if such a life is for me.
Alright, so what do you think, will you move to Spain permanently?
I don't have a 100 percent answer yet. If I do, it will be rather to a smaller city located by the water. Ahead of me is a trip to the north of Spain, which is completely different from the south. We'll see what this trip brings – it's possible that I'll also partially realize it through remote work.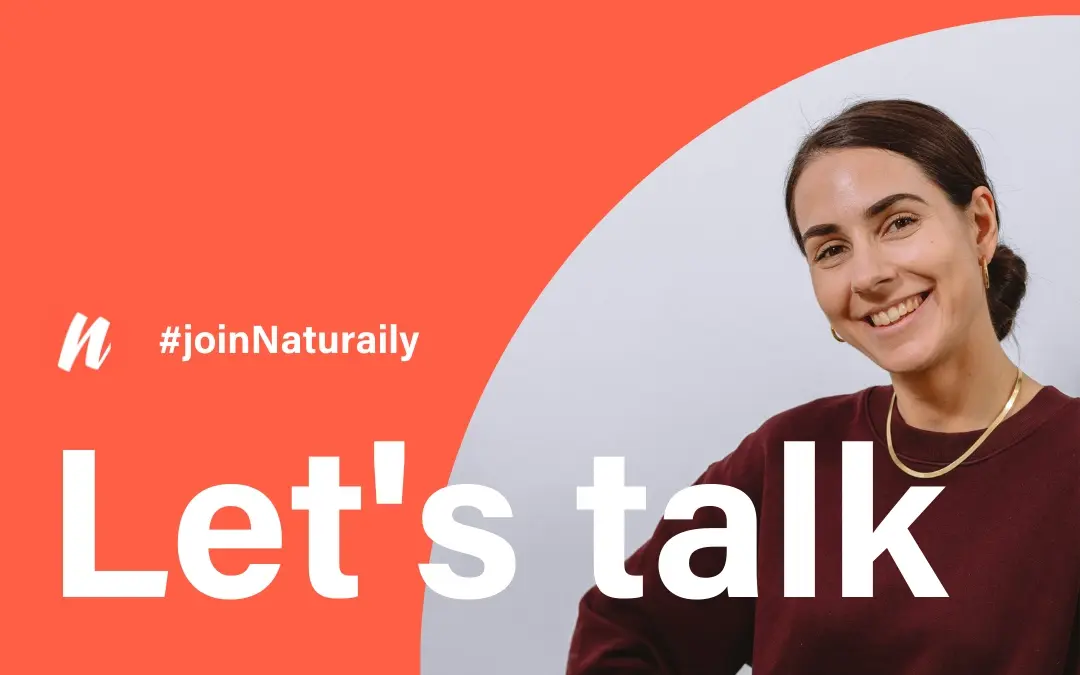 Want to join Beata?
Work with people that share your values!
Transparency

Fail culture

Honesty

Freedom

Sense of humor
Check our job offers